Rising tide lifts all boats, a freak one creates brand new beach (VIDEO)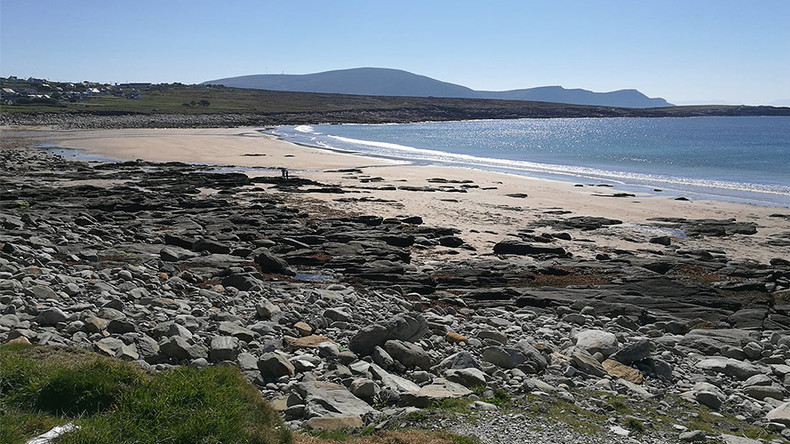 An Irish beach that disappeared from Achill Island in 1984 has reappeared thanks to a freak tide which restored the once rocky stretch to its former glory.
The beach, near the village of Dooagh, located on Achill Island just off Ireland's west coast, disappeared when strong spring storms struck the island in 1984, washing away all the sand leaving nothing but a barren stretch of rock.
However, the beach reappeared thanks to a freak tide which deposited thousands of tons of sand onto the rocks over a 10-day period in April, recreating a 300 meter stretch of golden sand.
The beach's vanishing act forced all the village's hotels, guesthouses and cafes to close, now locals are hoping that its reappearance will give the area a boost in tourism, on the coast which is already popular with visitors.
"Back in those days Dooagh beach was the center of the community, lots of businesses and guesthouses which are no longer there were sustained by it," local resident Emmet Callaghan told the Irish Post. "Since it disappeared in 1984 the Atlantic Hotel, the Corrymore, the Wavecrest, and more recently the local shop have all gone."
"It's a beautiful spot and hopefully this will help rejuvenate the community a little," he added.
Local business owner, Alan Gielty, who runs Gielty's Bar and Restaurant on Achill echoed these sentiments.
"It's amazing. We haven't had a beach for a long, long time. We have a beautiful little village as it is, but it is great to look out and see this beautiful beach, instead of just rocks," he said, according to The Telegraph.
Locals are now hoping that restored beach will be granted coveted 'blue flag' status when inspectors come for a visit next year – assuming the beach doesn't disappear in the meantime.