Meanwhile in Ireland: Man downs pint of Guinness in impressive hoverboard stunt (VIDEO)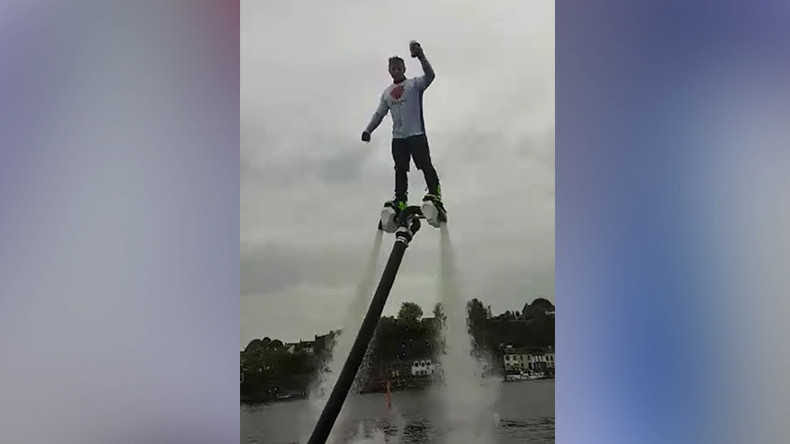 Hydro-boarding can be thirsty work. One man planned ahead and ordered a pint of the black stuff from a nearby bar, proving there's always time for a pint of Guinness.
Scotty Knemeyer was in the middle of teaching a water-hoverboarding class in Tipperary, Ireland when he got thirsty. Luckily, Knemeyer was near Flanagan's on the Lake pub.
The video, which has been watched more than one million times since being shared on Saturday, starts with a pint of Guinness being poured at the bar. A barman brings it outside and takes it all the way to the water's edge, where it's hand-delivered to Knemeyer, who is waiting on his water hoverboard.
A thirsty-looking Knemeyer takes a long sip as he takes off into the air, holding on to his pint the entire time. He even manages to do a backflip while holding the glass.
"This is how we drink our Guinness at Flanagan's on the Lake," the pub said.