Arizona drug suspect nabbed with 'heroin strapped to her buttocks' (PHOTO)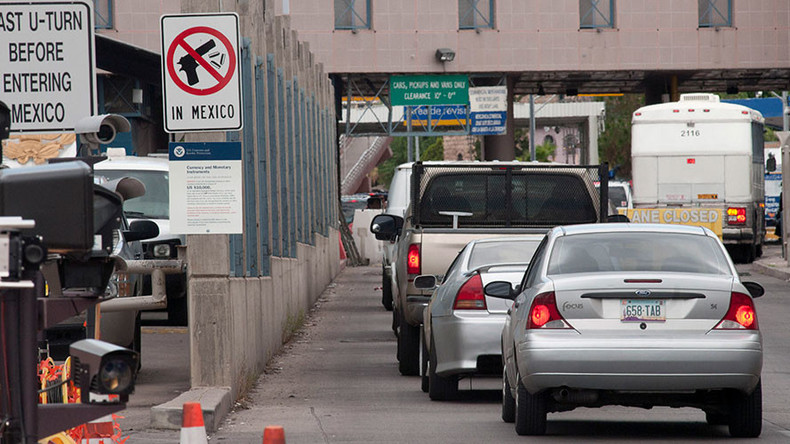 An Arizona woman has been arrested by authorities after allegedly attempting to bring heroin strapped to her buttocks across the US-Mexico border.
The bizarre booty smuggle was said to have been uncovered by US customs officers at a border station in Nogales last Tuesday.
A picture of the cheeky attempt has since been released by the customs agency. The image, authorities say, shows the woman, described as 47-year-old US citizen from Arizona, with an estimated $45,000 worth of heroin "inside the back of her pants."
The strange drug-trafficking strategy was rumbled after she apparently sought entry back into the US from Mexico via a pedestrian lane. According to US Customs and Border Protection, around 3lbs (1.3kgs) of heroin was concealed in two silver packages.
READ MORE:Baking bad: California cops offer to test meth for 'deadly gluten'
The unnamed woman has since been turned over to the US Immigration and Customs Enforcement.
The Dennis DeConcini Port of Entry, the border station at which she was point, is open around the clock.
A total of $410,000 in hard drugs is estimated to have been recovered at the location last Tuesday.
The haul included $123,000 worth of cocaine and methamphetamine hidden under the floor of a Nissan sedan, which was detected by sniffer dogs.