First passenger plane lands at 'world's most useless airport' on island of Napoleon's exile
Published time: 7 May, 2017 16:15
Edited time: 8 May, 2017 13:14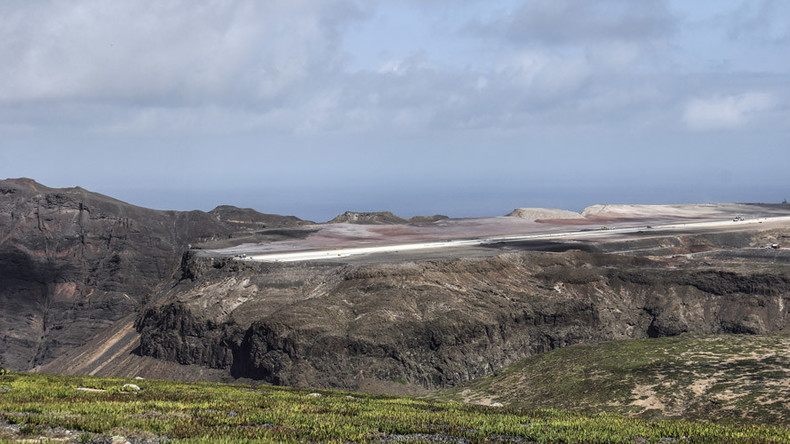 Residents of St. Helena are celebrating the arrival of the first passenger jet to land at the south Atlantic island's $370 million (£285mn) airport, the opening of which has been delayed for years due to "dangerous wind conditions."
An aircraft carrying 60 passengers touched down at the airport on Saturday after more than a decade of well-publicized blunders and delays. Costing the equivalent of over $78,000 (£60,000) for each person living on the island, the airport, dubbed "the world's most useless," is one of Britain's most expensive per capita projects in recent times.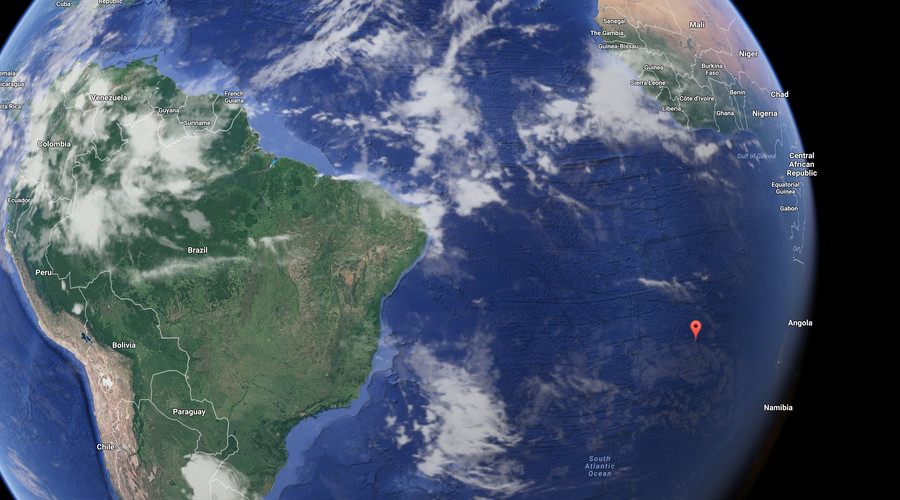 St Helena is also extremely isolated. Located in the middle of the Atlantic more than 1,000 miles (1,600km) west of the African coast, it has, until now, been accessible only by a boat operated by Britain's Royal Mail.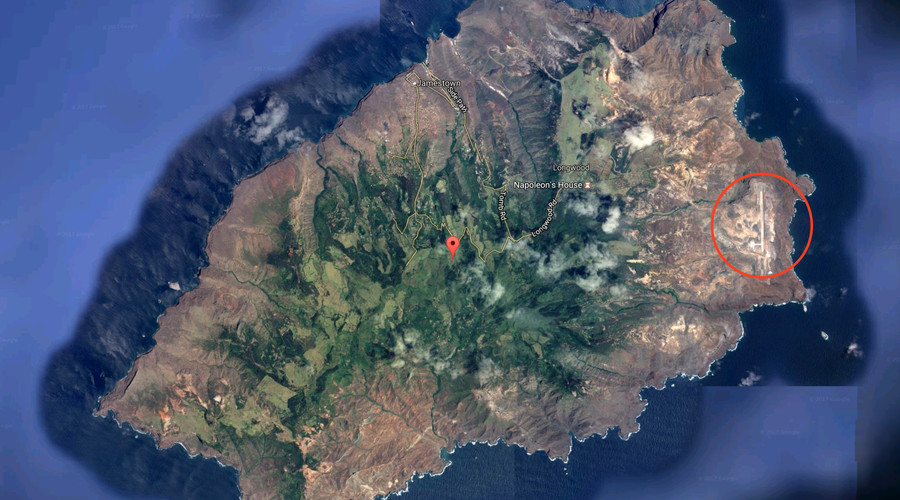 Plans for an airport on the British territory had been devised in 2005, but didn't get the green light from government until 2010. Construction eventually got underway one year later.
However, it soon descended into farce when it was revealed that a decision to build a shorter runway meant the airport could only accommodate small aircraft, while shear winds forced an airliner to abort a test landing twice last year.
Safety problems delayed the opening of the airport in April 2016 and the inevitable inquiry followed. A report by the British public accounts committee found it "staggering" that the island's wind shear problems hadn't been foreseen.
Given the significant problems that crosswinds cause commercial airliners on a regular basis, it's a hard one to fathom.
Small private planes have, however, been using the runway since it was completed last year.
Despite the controversy, St Helena's local government were in celebratory mood as they posted pictures of the plane's arrival online.
Councilor Derek Thomas told MercoPress: "It is a great day for St. Helena to receive our first flight of passengers, and a really good turnout from the people.
"Over the past year there have been many disappointments for air access but despite this our people have been patient while waiting for a successful outcome. The arrival of the aircraft today is one step nearer to commercial use of our airport."
The plane did not hang around for long, however, making a quick turnaround with 48 passengers bound for Cape Town, South Africa via Windhoek.
The lack of alternative transport had left islanders stranded last month after the ship was placed in dry dock for repairs to its starboard propeller.
St. Helena's remoteness has been useful to the British government in the past, however.
Napoleon was imprisoned on the island after being exiled by Britain in 1815. He would remain there until his death in 1821.