Tight squeeze: 40 builders found stuffed into 6 seater van during insane commute (VIDEO)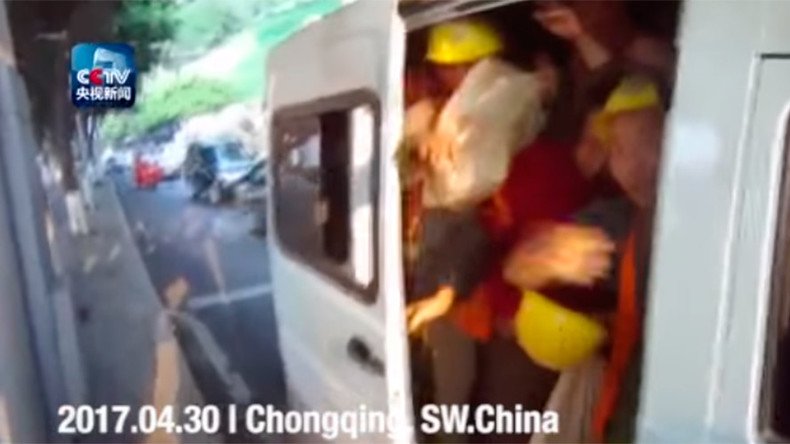 A motorist in China took carpooling to new heights when he hit the road in a six-seater van packed with 40 construction workers.
Sina News reports that the bizarre commute was stopped by police in Chongqing, southwest China, on April 30, after the van was spotted swerving wildly on a city street.
The attempt to transport the legion of builders was captured on film by traffic cops. Footage shows a white van parked by the side of the road before a police officer orders people out of the vehicle.
In a scene reminiscent of a circus routine, 40 people wearing protective construction helmets pile out of the van, which appears to have had its seats removed to accommodate the crowd. According to the China People's Daily, the van was originally a six-seater vehicle.
It's understood that the workers, 39 men and one woman, were on their way to a construction site near the Chaotianmen Bridge area of the city.
The driver was subsequently fined over the incident and the vehicle was seized by police.
You can share this story on social media: