What the fox? Zombie-looking predator gnaws its way into a Russian home (VIDEO)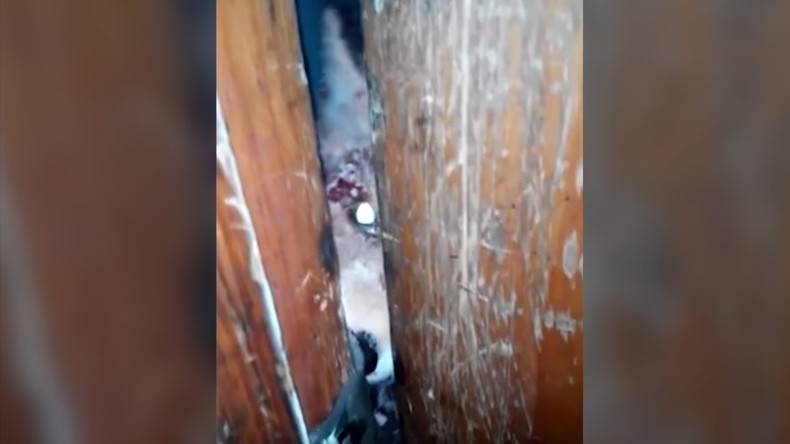 Are you feeling sleepy? Well, this guest will wake you up – watch how a zombie-like fox attempts to rip a hole through the door of a home in the north-western Russian town of Usinsk.
First, it seems that the predator will just stand at the porch and leave, but then it looks like it is up to no good.
It then attempts to gnaw through the wooden door – with the same 'walking dead' look.
There's blood on the snow-covered ground at the entrance, and the fox is covered in blood too – apparently from a head wound.
Looks familiar, doesn't it?
And it certainly wouldn't be the first fox to behave in such a weird way. One might begin to wonder if there's something wrong with them!
The video was posted by a local resident of Usinsk from the Komi Republic in northwestern Russia.