CNN refuses to run Trump 'Fake News' commercial attacking MSM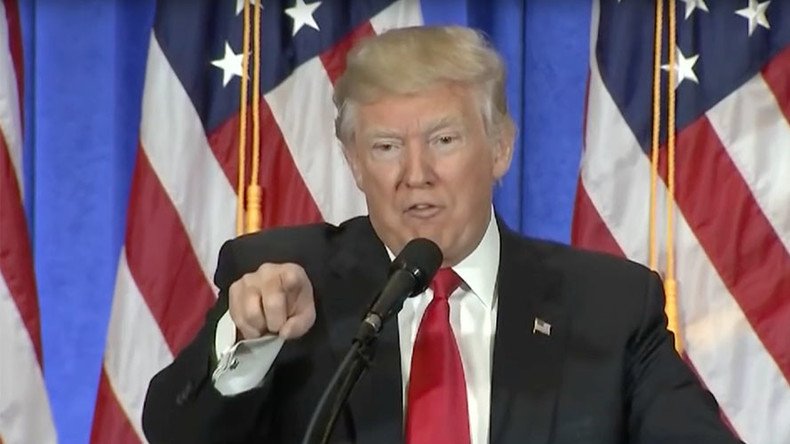 CNN is once again facing the ire of the Trump administration after refusing to air a television commercial celebrating the president's achievements during his first 100 days in office.
The network was steadfast in its decision to reject the ad which refers to the mainstream media as 'Fake News.' On closer inspection of the commercial's content, conspicuous editing throughout unapologetically targets CNN and the MSM.
"America has rarely seen such success," the narrator asserts as the ad lists a multitude of Trump's achievements during his first 100 days in office, but ends the highlight reel with the rather pointed phrase, "You wouldn't know it from watching the news."
MSNBC's Rachel Maddow, NBC's Andrea Mitchell, ABC's George Stephanopoulos, CBS's Scott Pelley, and CNN's own Wolf Blitzer all appear in the ad at the exact moment a banner that reads "FAKE NEWS" flashes onto the screen. Hardly the most subtle of jabs at the MSM.
"It is absolutely shameful to see the media blocking the positive message that President Trump is trying to share with the country. It's clear that CNN is trying to silence our voice and censor our free speech because it doesn't fit their narrative,"Michael Glassner, executive director of Trump's re-election campaign committee, said in a statement.
On the other hand Kyle Pope, editor and publisher of the Columbia Journalism Review was quick to defend CNN. "It's totally within their rights to set ground rules with how they deal with this administration," he said as cited by The New York Times.
"It's telling here that this is in a political ad by the political campaign because it's increasingly clear that this 'fake news' mantra is a political maneuver more than anything," Pope added.
Republican National Committee Chairwoman Ronna McDaniel condemned the network's act of defiance.
"Freedom of speech is a hallmark of our nation's founding, and it is concerning that CNN, who I assume to be a strong supporter of the First Amendment, would stifle speech that they disagree with."
"CNN should allow the ad to be aired and apologize for their attempt to block the president's message."
You can share this story on social media: