Controversial Playmate poses nude on holy ground in NZ, offends Maori locals (PHOTOS)
Published time: 3 May, 2017 12:59
Edited time: 3 May, 2017 13:33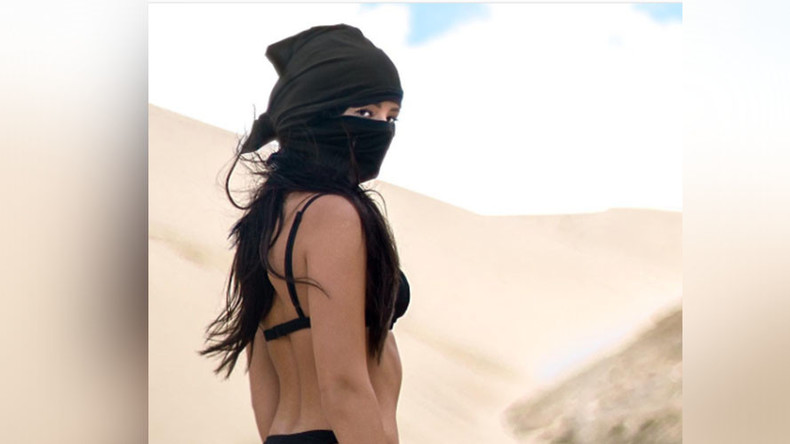 A nude photo taken by Instagram model and former Playmate Jaylene Cook atop a sacred mountain in New Zealand has sparked major controversy while generating debate about artistic expression versus respect for culture and tradition.
Cook, 25, a New Zealand native, was touring her home country with her photographer partner Josh Shaw when the two decided to challenge themselves with a 12km hike up the sacred Mount Taranaki.
"[The photo's] not crude or explicit in any way. We made ourselves knowledgeable on the history of the mountain. We were quite respectful. Being nude is not something that is offensive in any way. It's natural and pure and it's about freedom and empowerment," Cook said, as cited by Stuff New Zealand.
"It was Josh's idea. We thought that it couldn't be too tough. So, we went to op shops to get some warm clothes. We started at 2am. It was tougher than we thought. I've never hiked before."
After reaching the summit, the couple decided to take a risqué photo to celebrate, waiting for other hikers to vacate the peak before stripping down, of course. Cook, who was featured in Playboy Mexico in January, stripped down to just her trainers and a beanie for the photo.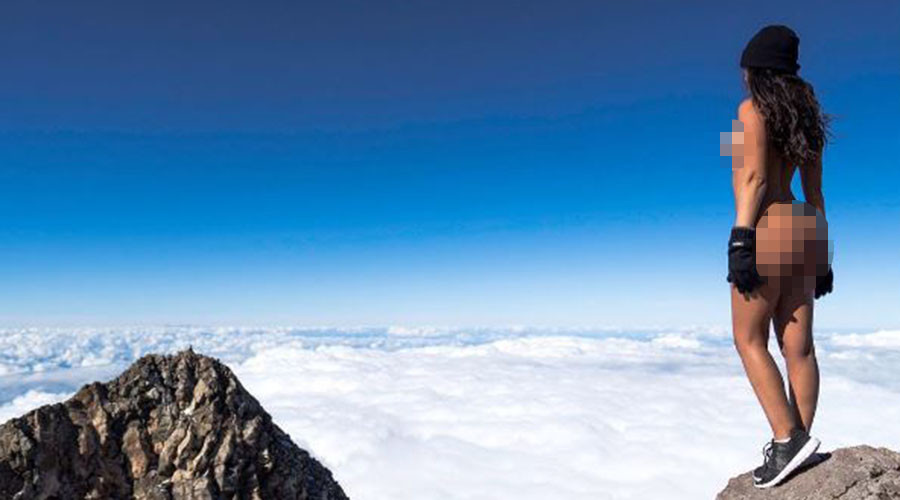 However, backlash to the apparent disrespect of sacred Maori ground has been rife.
"I'd imagine you will be getting a few comments from people saying 'what's wrong with that? Who cares?' But I also know cousins and relatives who will be quite upset about it. They would consider it as being disrespectful towards the mountain," said Maori academic Dennis Ngawhare, as quoted by Stuff.
Ngawhare and his family have never climbed to the summit, out of respect for the mountain that they regard as their 'tupuna,' or ancestor.
Cook has courted controversy in the past, however, with another image on her Instagram account showing the model wearing a hijab.
"I accept people climb up to the summit, but what we do ask is that people be respectful… It's the same as when that crew took up a barbecue and a trampoline. It's a good idea in principle, but in action..." he added, referring to a previous incident in which a Christian group held a barbecue on the sacred ground.
Local mayor Neil Volzke, however, wasn't happy with Cook's decision to bare all. "It's culturally insensitive and not what I would expect someone to do on the summit of Mt Taranaki."
However, not everyone is so prudish:
"Guidelines on the spiritual significance of Mt Taranaki's summit, which we understand Cook sought and adhered to, do not, and cannot cover every eventuality, as is clearly the case in this instance," said Stuart Trundle, chief executive of Venture Taranaki, the region's marketing and tourism organization.
"There is a growing global trend of social media photos featuring nudity in iconic locations. Given our region's current profile as the world's number two regional destination, we can expect more exposure," Trundle said.
The debate takes on more significance, however, as nude photos taken by tourists atop Mount Kinabalu, Malaysia in 2015 were blamed for an earthquake which killed at least 16 people.