Fireball freeway: Crashing plane snaps power lines, nobody dies (VIDEO)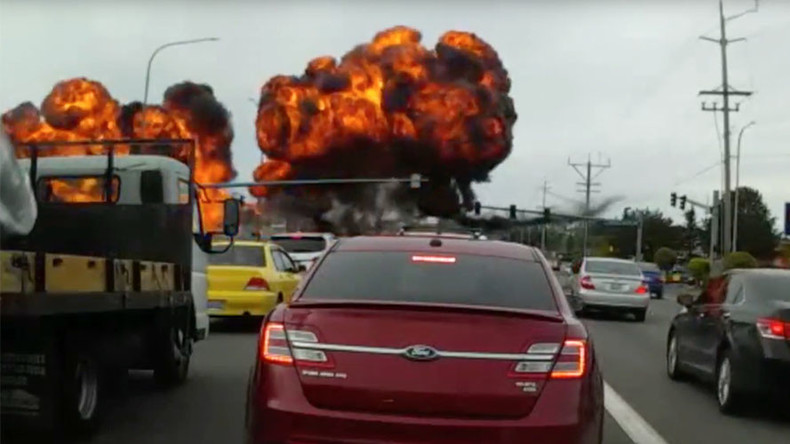 The jaw-dropping moment a plane crashed over a Washington speedway was caught on dashcam as a stomach-churning explosion lit up the sky. Amazingly the pilot survived unscathed.
RT verified the location of the video, matching visible billboards against Google Maps to the junction of the Mukilteo Speedway and Harbour Pointe Boulevard. Details of the crash appeared in the Seattle Times and were also confirmed by the local police department on Twitter.
No serious injuries were reported in the crash, which led to brief power outages in the area.
The crash occurred at 3:40pm, shortly after the single-engine plane took off from the nearby Paine Field airport.
Pictures of the crashed plane show it on the sidewalk.
You can share this story on social media: