Smart traffic: China introduces lane-changing robots to ease infamous gridlock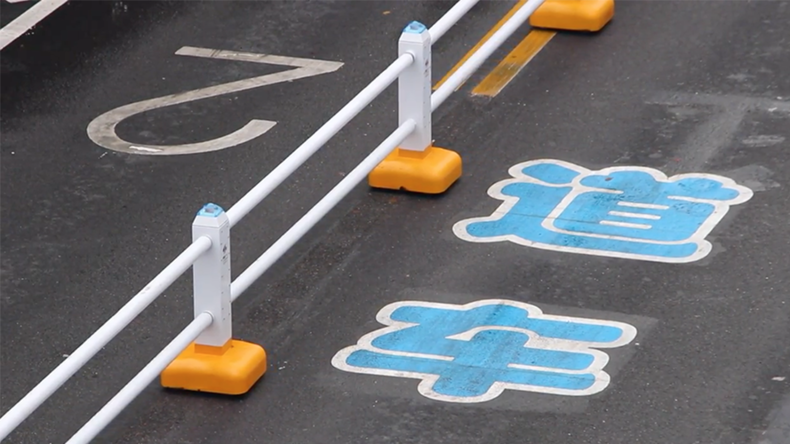 Shenzhen traffic police have introduced a new army of 'lane robots' along Shennan Road, the city's major east-west thoroughfare, to ease rush-hour traffic by controlling a section of reversible lanes.
"A team of officers manually directed traffic in this way in December and congestion was noticeably eased," Wang Le, head of the city's traffic police, said as quoted by The South China Morning Post.
The system removes the need to have human police officers present for long periods during the morning and evening rushes, but once again displays the threat to employment posed by robots.
The technology has already had a dramatic impact, reportedly ending the morning rush hour a full hour earlier than usual.
The mechanization of traffic control in China hasn't been exclusively applied to cars, however. In Wuhan, the capital city of the Hubei province, authorities have installed automatic gates, similar to turnstiles at a metro station, at major pedestrian crossings to prevent jaywalking.
The gates are linked directly to the vehicle traffic light system and open and close depending on the color displayed, reports the China News service as cited by The Morning Post.