Cutting remarks: Cardboard effigies of May & Corbyn face off in Amazon product review threads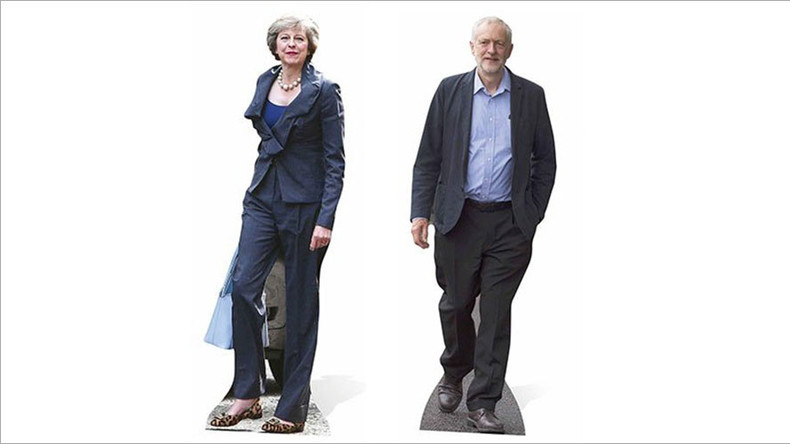 The war for the hearts and minds of the British electorate is not being fought on the airwaves, in the headlines or on social media. The true test of political fortitude is taking place in the product review sections of Amazon's online store.
The Amazon product review threads are notorious for creating memes of mythological proportions and now, netizens have directed their sardonic scorn towards a £37.70 ($48.70) life-size, cardboard cut-out of the UK prime minister.
The ridiculing comments employ May's latest trope espousing the need for a "strong and stable government."
Users derided May's policies and adages relentlessly.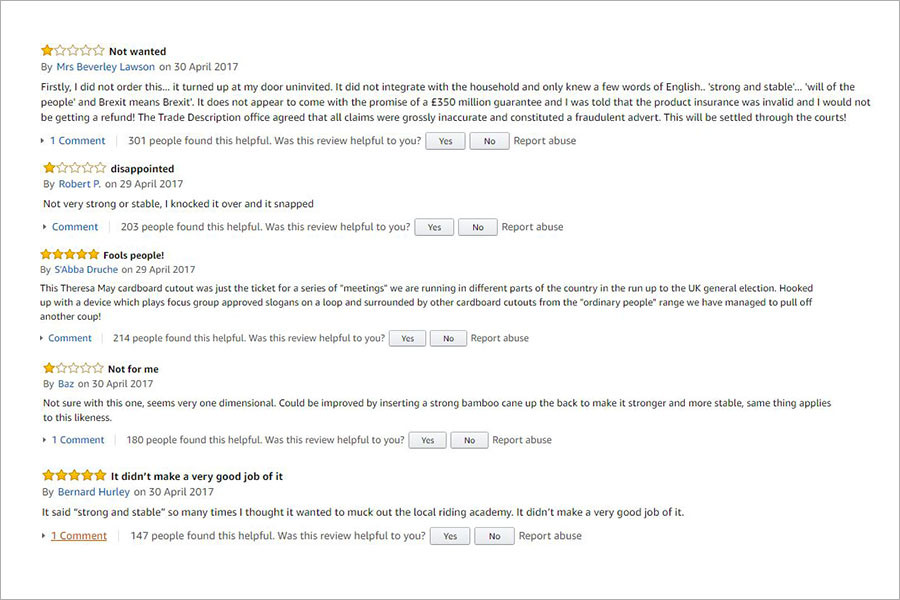 Corbyn appears to have galvanized supporters much more effectively, online at least.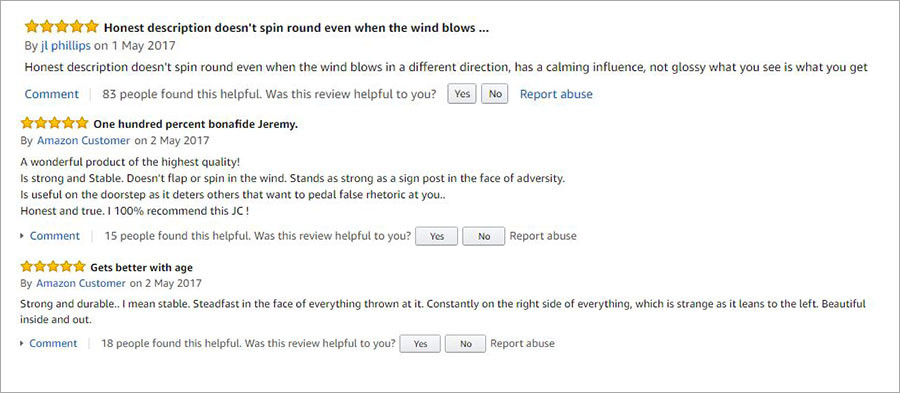 May holds a dismal overall two-star rating while Corbyn boasts a solid five stars, but it remains to be seen how much of an impact this will have when the time comes for the British public to cast their vote.
May's mind-numbing adherence to her catchphrase "strong and stable leadership," as evidenced by her tedious interview on the Andrew Marr Show, has clearly captured the imagination of the public, though not necessarily as she may have intended.
During Prime Minister's Questions on April 26, the final one before the snap general election on June 8, May reportedly used the phrase a total of 16 times.
May's approval ratings
Corbyn's approval ratings as Labour leader
While recent polling data shows the Tories have a healthy lead in the run up to the election, the Amazon product review war between the cardboard cut-outs of May and her Labour party counterpart Jeremy Corbyn paints a vastly different picture.