Fake news 'Five-0': Texas cop stages suicide, flees across border to Mexico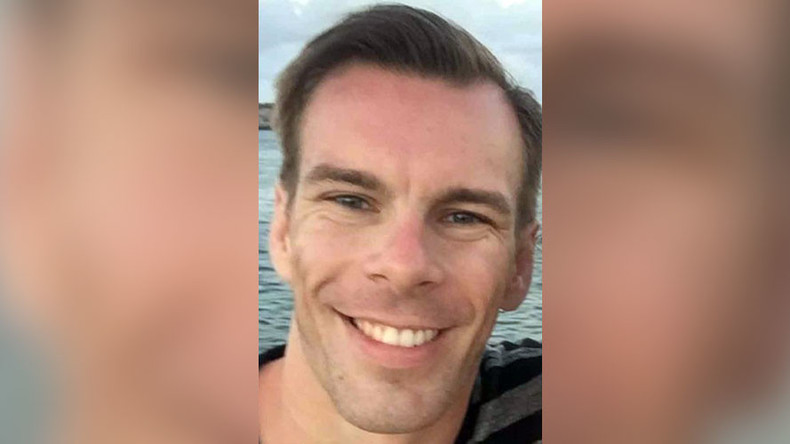 Texas police searching for a missing officer in the Lone Star State now believe that he faked his own death and fled across the border to Mexico.
The mystery surrounding the disappearance of Austin police officer Coleman Miller Martin began on Tuesday when his wife made a 911 call reporting that her husband was suicidal.
Throughout the day, Martin had been sending his wife text messages saying that he was leaving for a while to clear his head, as he was depressed about family issues.
Later that night, Martin sent his wife a photo of a handwritten suicide note saying he intended to drown himself in a lake near the border with Mexico.
According to local media outlet KEYE-TV, citing an affidavit, Martin then withdrew $300 and bought a raft from a sporting goods store. The officer also allegedly used his debit card to purchase rope and concrete blocks from a branch of Home Depot.
Police launched a missing persons investigation late on Tuesday but soon learned that Martin had been stopped by police earlier that day, telling the officer that he was on his way to Mexico for a vacation.
The officer let Martin go and reported that there was no indication he was in any sort of crisis.
The next day, investigators found the missing officer's vehicle near a lake, along with an apparent suicide note. An inflatable raft was also found on the shore, with scrape marks along the side, which police believe indicated that a concrete block was pushed overboard. Martin's wallet was in the car but his passport was missing.
Police detectives later discovered that someone had accessed Martin's email account, after he had sent the suicidal text to his wife. The IP address used to access the email was traced to Mexico, where police also discovered he had bought himself a new tablet.
Martin's mystery began to unravel further when an unidentified woman, who reportedly had a close relationship with him, told investigating officers that the whole thing was a hoax and that "the entire event was an effort to stage his own death."
The woman told police that she had received an email from Martin outlining his plan to her. According to the woman, Martin said he abandoned his car at the lake before grabbing a taxi to the border and a bus from there into Mexico.
Police are still searching for him but are no longer concerned that he may have taken his own life.
Investigators are using local, state and federal resources, including air support and boat and dive teams, in an attempt to track him down.
An arrest warrant has been issued for Martin, who has been charged with a Class A Misdemeanor charge of False Alarm or Report.