Trump proclaims 'Loyalty Day,' gets mocked over 60yo tradition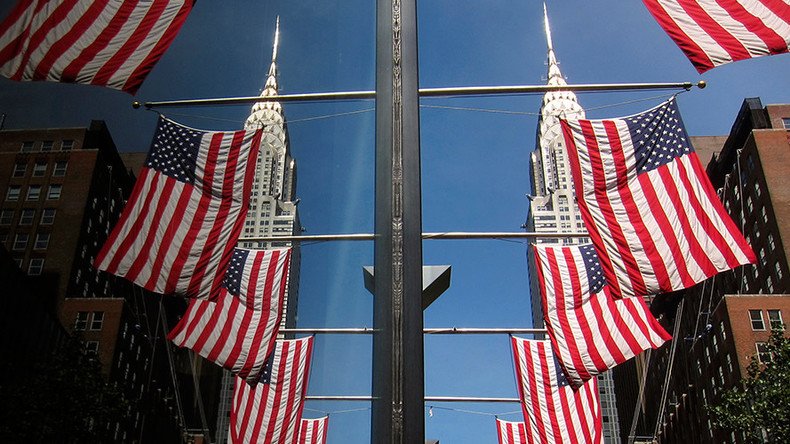 Internet denizens are splitting their sides at the thought of US President Donald Trump proclaiming May 1 "Loyalty Day." However, the seemingly wacky nationalist day has little to do with the divisive Republican and was officially cooked up in the 1950s.
In a statement released by the White House, Trump proclaimed May 1, 2017 "Loyalty Day," urging people to reaffirm their dedication to the United States of America.
"The loyalty of our citizenry sends a clear signal to our allies and enemies that the United States will never yield from our way of life.
"Through the Department of Defense and other national security agencies, we are working to destroy ISIS, and to secure for all Americans the liberty terrorists seek to extinguish," the proclamation states.
"We humbly thank our brave service members and veterans who have worn our nation's uniform… Their unwavering loyalty and fidelity has made the world a safer, more free, and more just place."
The notion of a "Loyalty Day" was met with derision and hoots of laughter online. This is "the creepiest thing" Trump has done, wrote one commenter.
Others compared the day to an event that might happen in North Korea or Russia.
But Trump proclaiming "Loyalty Day" does not mean he invented it. It has been around for decades. In fact, "Loyalty Day" was a thing under President Obama, who kept his proclamation free from military and terrorism references in 2016.
It's also been proclaimed by pretty much every commander-in-chief, including President Richard Nixon, since it was officially recognised by Congress in 1955.
"Loyalty Day is a special day for the reaffirmation of loyalty to the United States and for the recognition of the heritage of American freedom," according to the federal statute on the celebration.
"The president is requested to issue a proclamation calling on United States Government officials to display the flag of the United States on all government buildings on Loyalty Day and inviting the people of the United States to observes Loyalty Day with appropriate ceremonies in schools and other suitable places."
So basically the US government has been asking for citizens' unwavering, rootin'-tootin' support for decades - and not just under Trump.
You can share this story on social media: