Like Dorothy, minus tornado: Moving houses closer to reality than ever (VIDEO)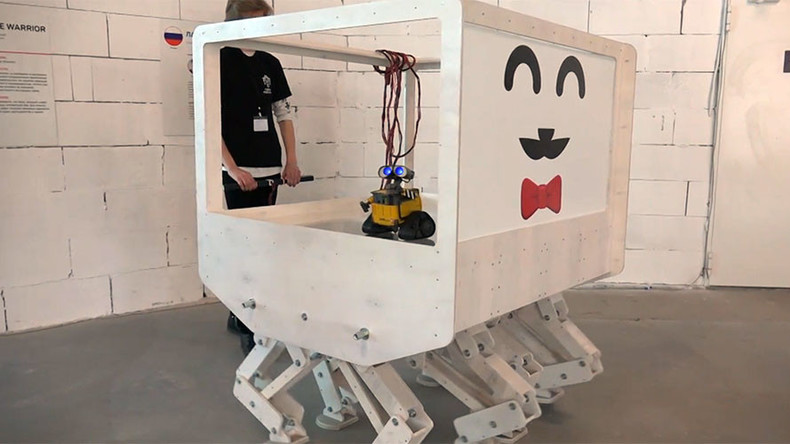 The prototype for a walking building, designed by architects at Russia's Samara State Technical University, was exhibited in Volgograd earlier this week.
Larifuga is a moving, yet stable, box on three pairs of "legs" that may evolve into a cheap office-space alternative for today's small businesses, according to its creators.
The prototype's "legs" were designed to replicate the anatomy of the limbs of mammals, reptiles, and insects.
Because the legs move in pairs, the construction remains steady, technical specialist Ilya Kondratyev told Ruptly, explaining that the "platform stays still so it can carry small objects." In the future, it will "allow our houses to move around," he added.
"Let's say today you are in Volgograd and tomorrow you're going to Ryazan and your entire journey you stay at home drinking tea and eating buns," Kondratyev said, describing any introvert's dream.

The prototypes are currently made of laminwood, but in the future the designers plan to use metal and concrete.
Although there is no visual resemblance, Russian folklore springs to mind when thinking of a walking house – Baba Yaga, a forest witch from a Russian fairytale, lived in a wooden hut on chicken legs that could move at her command.
Back in reality, the concept isn't new either. Here's a sustainable walking house from 2008 designed by N55 of Denmark.
You can share this story on social media: