Thai 'medium' fatally stabs himself in heart as ritual goes horribly wrong (VIDEO)
Published time: 26 Apr, 2017 16:25
Edited time: 26 Apr, 2017 16:51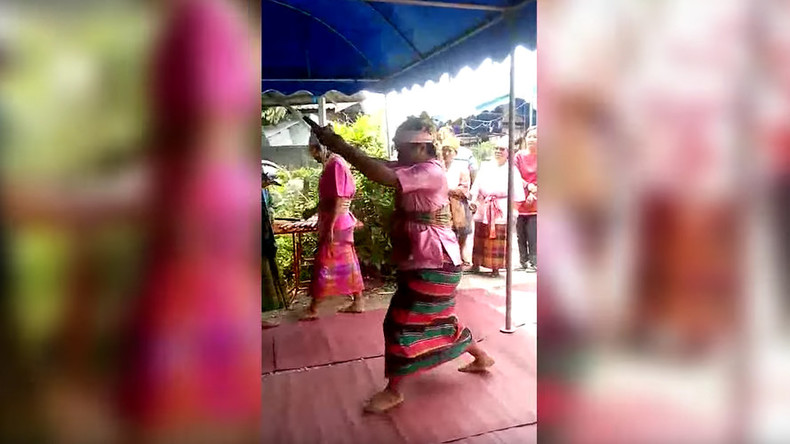 A medium performing a ritual dance in Thailand has reportedly died after accidentally stabbing himself in the heart in front of shocked onlookers.
Theprit Palee died on Monday in the village of Ban Pa Sak while carrying out a folk dance involving a metal sword, reports Sanook.
Dressed in brightly-colored clothing, Palee pointed the weapon towards himself before plunging it into his chest.
The ritual is normally meant to result in the sword bending. However, it appears that something went terribly wrong with Palee receiving fatal injuries.
According to local Thai reports, the 25 year old was carrying out a traditional 'Fon Pee Mot' ritual which honors people in the afterlife.
Images have since emerged online of Palee collapsed on the ground surrounded by people in the moments after his performance.
It's understood that Palee had been carrying out the routine successfully for at least six years.