Fake news fightback: Google's search engine revamp to combat offensive search results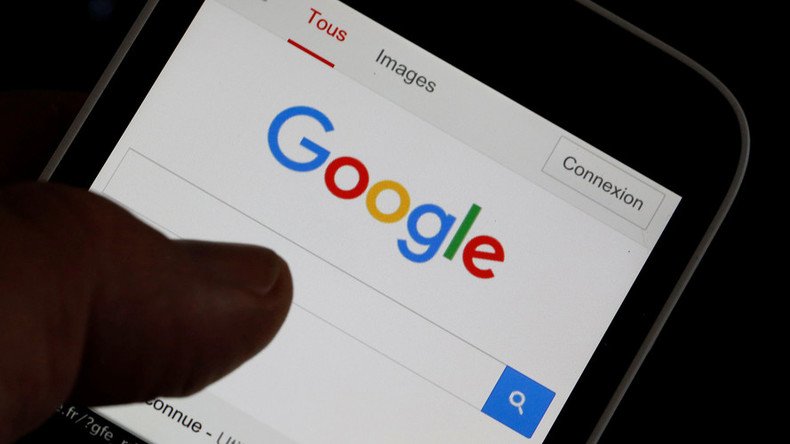 Google is planning to revamp the algorithm guiding its search engine in an effort to purge misleading and offensive articles from its top results.
In a move widely viewed as a response to criticism over its failure to stop the spread of fake news, 'raters' – Google staff who monitor search results – will now be encouraged to flag sites containing hoaxes and conspiracy theories.
Announcing the changes to Bloomberg, Google's Vice President of Engineering Ben Gomes admitted the company had addressed the problem, saying: "It was not a large fraction of queries – only about a quarter percent of our traffic – but they were important queries."
"We were highlighting low-quality content in search results," he added.
Last month BBC technology correspondent Rory Cellan-Jones sparked controversy when he reported his Google Home device's response to a query about whether former US President Barack Obama was planning a coup.
The device responded, falsely, that Obama was colluding with China to launch a communist coup d'etat at the end of his term as US president in 2016. The same result appeared in its own 'featured snippet' – Google's name for boxed-out answers that appear at the top of searches for queries.
Google apologized for the error, saying: "Search isn't perfect and it's hard to get it right all of the time."
The company will also now allow users to complain about suggested searches in its autocomplete function. The feature, based on the popularity of searches, has resulted in offensive auto-completes, such as "are women evil?" and "every woman has a little evil in her."
A crackdown on 'Google bombing' – a tactic employed by radical groups involving the linking of the offending website from other sources and placing text on pages that can only be read by algorithms – is also expected.
READ MORE: Dead on arrival? Google's fake news face-checkers mired in bias, controversy
Earlier this month, the firm introduced a fact-checking feature for its search and news services that allows publishers to rate articles in its rankings. However, the plan has been attacked by critics who claim the 115 contributing face-checkers – including NBC, CNN, The New York Times and The Washington Post – have previously displayed clear bias in reporting.
You can share this story on social media: