'Clinton Center has been bugged': Former US president takes swipe at Trump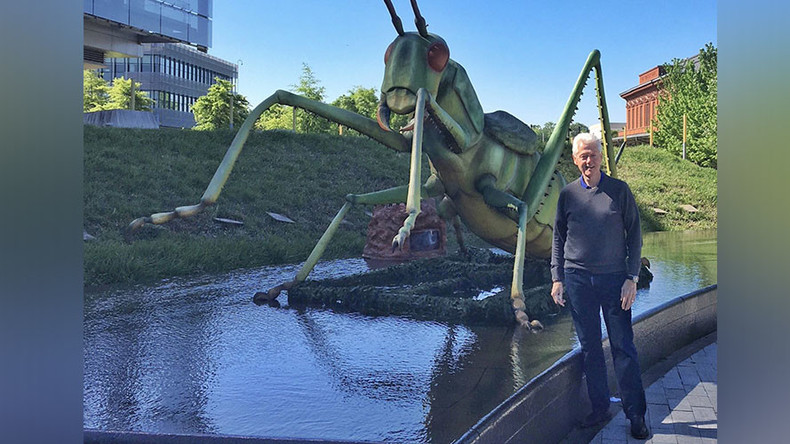 Bill Clinton has trolled US President Donald Trump, poking fun at his claims that his predecessor, Barack Obama, ordered wiretapping on his phones during the election campaign.
The former US president posted a picture of himself posing next to a giant grasshopper statue outside the Clinton Center in Little Rock, Arkansas, with the caption, "BREAKING: We just learned that the @ClintonCenter has been bugged."
Clinton's tweet inspired plenty of surveillance and bug-related pun tweets, including from the Clinton Center itself.
Bill isn't the first Clinton suspected of trolling Trump via social media. Soon after Trump's Muslim ban was struck down by three judges in February, Hillary Clinton tweeted, "3-0."
The biggest Clinton troll appears to be Chelsea though.
In one tweet in February, the former first daughter managed to poke fun at two Trump administration gaffes about terror incidents which never occurred. "What happened in Sweden Friday night? Did they catch the Bowling Green Massacre perpetrators?" Chelsea wrote.
On Monday, the Clinton daughter tweeted that Trump "repeatedly lies."
The giant bug was outside the Clinton Center as part of its Xtreme Bugs Exhibit.