Five Eyes spying alliance reportedly gather in NZ for secret surveillance conference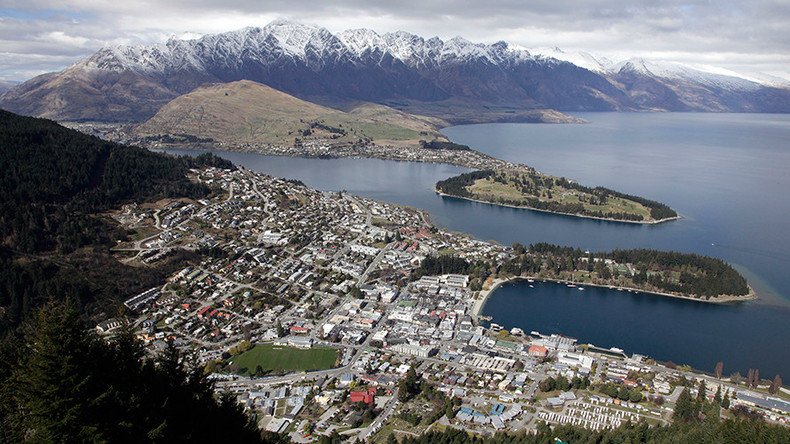 Officials from some of the top international government spy agencies have flocked to New Zealand's Queenstown for a secretive meeting of the Five Eyes spying alliance between the US, UK, Australia, Canada and New Zealand.
The secretive meeting is expected to bring FBI director James Comey and CIA chief Mike Pompeo together with the top officials from the Australian, Canadian, UK and New Zealand intelligence and security agencies.
A private jet in Wellington Airport sparked curiosity when its tail number was spotted on Saturday morning. The five-digit number, 10030, revealed the aircraft belongs to the CIA, Stuff NZ reports. A large number of corporate jets also landed in Queenstown on Friday.
The New Zealand Herald reported about 15 agencies across the five countries are expected to attend the conference, which takes place in Arrowtown, Queenstown. A spokesperson for New Zealand Prime Minister Bill English confirmed that a number of senior officials were coming to a government-hosted conference.
"Due to specific security requirements, we cannot comment further at this time," English's spokesperson said. "However, as police have pointed out they are not aware of a visit to Queenstown by a current or former head of state."
The Five Eyes alliance is a surveillance-sharing alliance between the five English-speaking allies dating back more than 70 years. It is currently comprised of the US's National Security Agency (NSA), the UK's Government Communications Headquarters (GCHQ), Canada's Communications Security Establishment Canada (CSEC), the Australian Signals Directorate (ASD), and New Zealand's Government Communications Security Bureau (GCSB).
The group share signals intelligence and work together to create a global surveillance apparatus. The extent of the alliance's cooperation was revealed in NSA whistleblower Edward Snowden's leaked documents in 2013.
According to the Otago Daily Times, the conference is expected to go on for about a week, with golf on the itinerary. A police security operation, called Operation Silver Fern, is under way for the duration of the conference.
You can share this story on social media: