From mud to masterpiece: Russian street artist draws mind-blowing images on dirty cars (PHOTOS)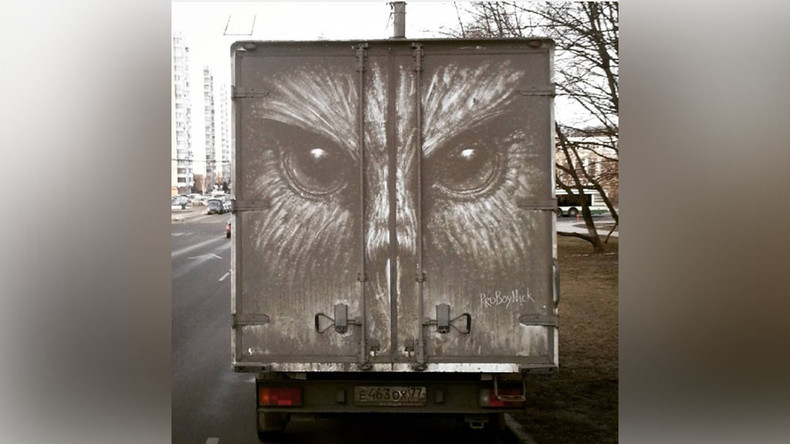 Artist Nikita Golubev, aka ProBoyNick, is making a name for himself while getting his fingers dirty by drawing on grime-covered Moscow cars.
The 36-year-old self-taught artist works in different genres, but started giving muddy cars facelifts only this spring.
"Most of all I like experimenting with different media. Book illustrations, wallprints, streetart objects, character design and more. Now I am inventing #dirtpainting drawing with paintbrushes and my fingers on dirty trucks. Never know what's coming up next, so stay tuned," he wrote on Facebook.
Golubev recently appeared on Russia's most-watched evening show with Ivan Urgant, where he told the host it takes him 30 minutes on average to finish each piece and sometimes he draws on cars with drivers sleeping inside.
The owner of one of the cars, the one with the owl image, reached out to Golubev, asking him to paint it on permanently.
Nikita takes to the streets very early in the morning to look for a perfect 'canvas' in peace. His favorite vehicle to draw on is the Russian-made Gazelle truck.