Beauty VS terrorism: #BellesChoses trends on Twitter after Paris shooting
Published time: 21 Apr, 2017 16:35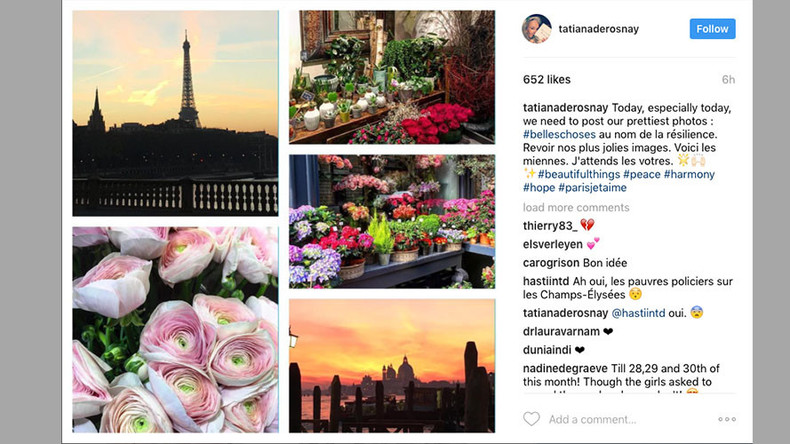 French people took to social media to express their anger at the recent Paris shooting by posting positive pictures containing stunning views of the City of Lights, beautiful French scenery, love, flowers, and kisses.
The French have sent out a symbolic message in response to the terrorist attacks that have been rocking the country since January 2015, flooding Twitter and Instagram with photos of #BellesChoses (pretty things).
Stunning French scenery from the shores of Calais to the relaxing French Riviera.
Or any landscape across the globe – from snowy Iceland to Peru's desert
"Fight hate and share #BellesChoses (pretty things)," one person wrote on Twitter.
"[We should] divert from the Champs Elysees shooting"
"Blue water of the Castillon Lake located in the Alps in Haute Provence. Our France is beautiful!"
People took to social media to say that the country will recover, despite all those attacks.
"Paris will always be Paris! Terrorists will never win!"
"Resilience, resistance, lights and tolerance, long live beautiful France!"
"Beautiful things in response to horror," wrote one person, posting a remarkable sunset in Reunion, a French territory in the Indian Ocean.