Earth from a billion miles away: Cassini captures mind-blowing image (PHOTO)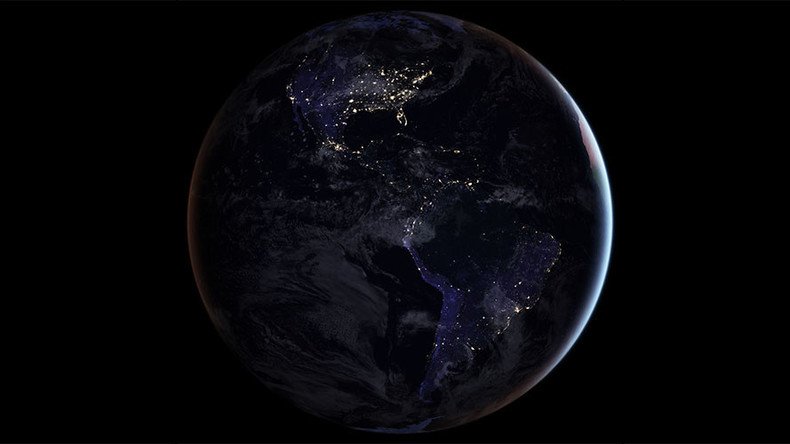 NASA's Cassini spacecraft captured an incredible final image of Earth from a billion miles away during its orbit of Saturn's rings.
The space probe was facing Earth's Southern Atlantic Ocean, some 870 million miles (1.4 billion km) away, when the image was captured on April 12, says Nasa.
READ MORE: Saturn's moon Enceladus may support alien life - NASA (VIDEO)
In a zoomed-in version of the image, Earth's moon is also clearly visible, seeming to float alongside our bright planet in the dark vastness of space.
The image marks Cassini's last view of Earth as the spacecraft prepares to end its mission by dramatically plunging into Saturn's atmosphere on September 15.
READ MORE: 'Disturbances' in Saturn's rings snapped by Cassini (PHOTO)
The probe's 'Grand Finale' mission begins on Friday when the spacecraft will complete a close flyby of Saturn's moon, Titan – passing a mere 600 miles above its surface – before beginning its final set of 22 orbits between Saturn and its rings.
Cassini, a $3.2 billion mission from NASA, the European Space Agency (ESA) and the Italian Space Agency, launched in 1997 and has delivered unprecedented data of Saturn and its moons.
You can share this story on social media: