Apple iPhone 8/X launch may be delayed as OLED fingerprint tech proves difficult to crack
Published time: 17 Apr, 2017 19:36
Edited time: 24 Apr, 2018 14:05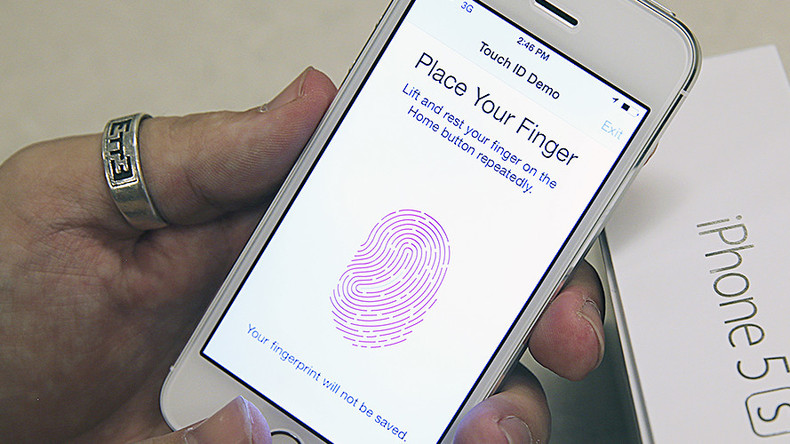 Apple is struggling to meet deadlines for a new optic fingerprint sensor, which may delay the release of the iPhone 8/X or potentially eliminate the cutting-edge technology from the next generation smartphone altogether.
"The anticipated move to a full-screen OLED panel in the coming iPhone 8/X eliminates the physical home button, which necessitates a move to a virtual home button and an optical fingerprint sensing solution to read fingerprints through the OLED panel," Pacific Crest Securities analysts told clients in a report published Sunday, as cited by Investor's Business Daily.
An OLED screen is an ultra-thin layer of an organic compound that emits light in response to an electric current and is expected to be a critical component in next generation smartphones across all major brands both in terms of design and functionality.
One of Apple's major competitors in the smartphone market, Samsung, is also rumored to be pursuing the OLED fingerprint scanner technology for its upcoming Galaxy Note 8, which is scheduled to launch in the second half of 2017.
Russian tech blogger Eldar Murtazin published photos on Twitter that were leaked on Chinese social media platform Weibo, which purportedly show Samsung's next generation smartphone.
"At this point, we do not believe Apple's optical fingerprint module provider has firm orders for production, which suggests Apple does not have functionality of the optical fingerprint sensor ready," Pacific Crest analysts added.
If Apple is forced to cut the technology altogether, the company will face the difficult decision to either rely on a biometric login based entirely on 3D sensing, which has proven unreliable in testing and may also present security concerns, or scrap the design altogether.
READ MORE: Apple's achilles heel: CIA hacks MacBook computers with 'Sonic Screwdriver'
3D sensing, which combines infrared technology with the front camera on a smartphone to 'sense' the space in front of it, may form the basis of consumer electronics security in the future.
Reported security applications include both facial and iris recognition. Beyond that, 3D sensing may allow for '3D selfies' and a vastly improved mobile gaming experience, 9to5Mac reports.
"Since 3D sensing is unproven, we are most concerned about the potential for complete elimination of fingerprint sensing," Pacific Crest's Andy Hargreaves wrote, as cited by Barron's.