Pelvis power! 3,000yo Mayan ball game thrust into 21st century in Mexico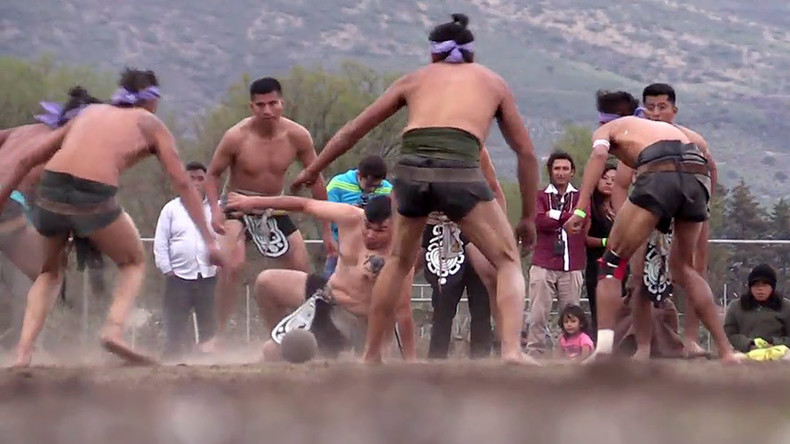 Teams from Mexico and Belize faced off in the ancient Mayan city of Teotihuacan on Saturday in a 3,000-year-old game known as Ulama. Think of it like modern football, except players can only use their hips.
Players expressed great pride in their Mesoamerican heritage and great agility and toughness to be able to strike the ball using only their hips.
Crowds gathered and drums thundered in anticipation of the game, steeped in millennia of culture.
While their pride remains strong, one can't help but feel they may struggle to sit down comfortably for a few days.
You can share this story on social media: