'Rocket War' returns to sleepy Greek island as thousands of fireworks light up night sky (VIDEO)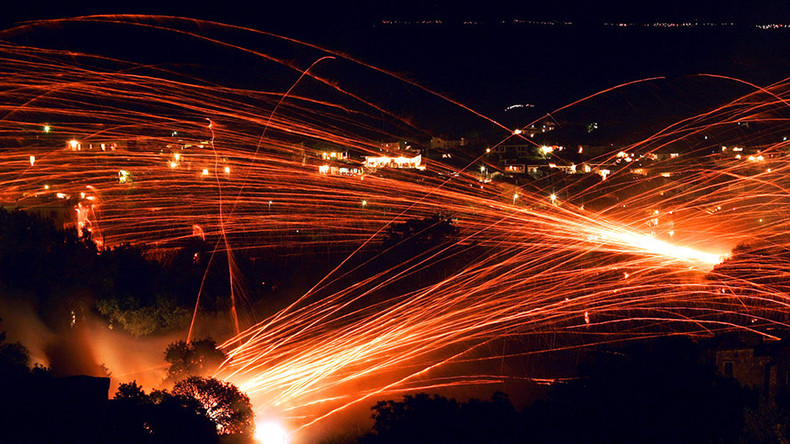 A 'rocket war' isn't the first thing that comes to mind when people think of Easter, but on the Greek island of Chios, residents have revived the spectacular and dangerous tradition after a one year hiatus.
Parishioners of the local Greek Orthodox churches of Agios Markos and Panagia Erithiani in the village of Vrontados fire tens of thousands of homemade rockets at each other while attempting to strike the bell of the opposing belltower.
The festival, known as Rouketopolemos ('Rocket war'), has been celebrated by the two churches for over 200 years.
"There is an opportunity for the custom to return to its roots and we need to help everyone," Deputy Mayor Stratis Gdyssis told local Chios radio, as cited by The Greek Reporter.
The practice has proven controversial, however, with several lawsuits allegedly underway, unsurprising given the intensity of the bombardment.
The festival is a variation on a theme. Traditionally, members of the Greek Orthodox church celebrate Easter Sunday by throwing rockets before midnight mass.
In Vrontados, however, a full blown fireworks battle ensues between the two churches while midnight mass is being celebrated.
You can share this story on social media: