Hot off the grill: Fugitive mob boss busted at barbecue in rural Italy
Published time: 14 Apr, 2017 23:08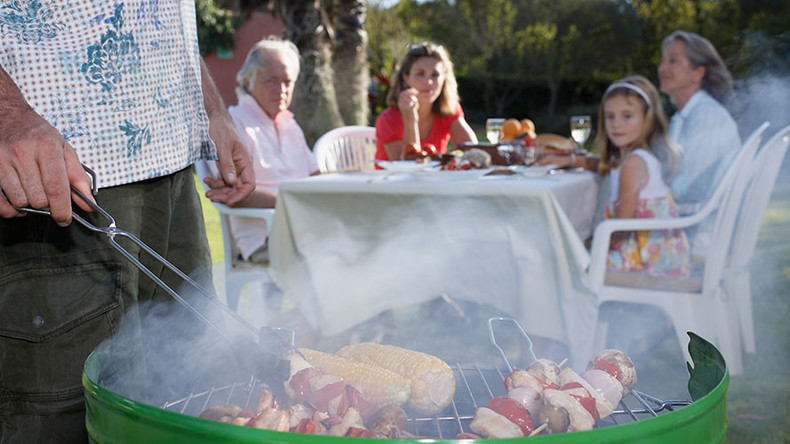 Police in Italy have arrested a fugitive mafia boss while he was in the middle of a barbecue with his wife at a villa in a picturesque Tuscan town.
Concetto Bonaccorsi, 56, absconded from prison in Naples last September while on a three-day release, police announced on Friday. He had since been pursued by members of the Italian Police's 'Flying Squad' who nabbed him Thursday in the town of of Montecatini.
Bonaccorsi is reportedly the head of the Cappello-Bonaccorsi clan, a mafia family from Catania, the second largest city on the Italian island of Sicily.
The mafia capo was serving a life sentence for murder, mafia association, illegal disposal of bodies and drug trafficking.
Police following his wife spotted the mafioso on the villa's balcony before swooping in to put the cuffs on. In typical mob boss fashion, the fugitive did not put up any resistance and was led away by police without incident.
This is not the first time Mrs. Bonaccorsi has seen her husband hauled off by police. In 1991, he was arrested as he was about to get married at a church in Catania. However, he managed to persuade police to allow him say his vows before being carted off.
Bonaccorsi is regarded as an important figure in the history of the Italian mafia; his murder of a rival mob boss sparked a war between clans that left over 100 people dead.