Tupac's lyrics, Koran & jewelry under the hammer in US 'Black Heritage Auction' (VIDEO, PHOTOS)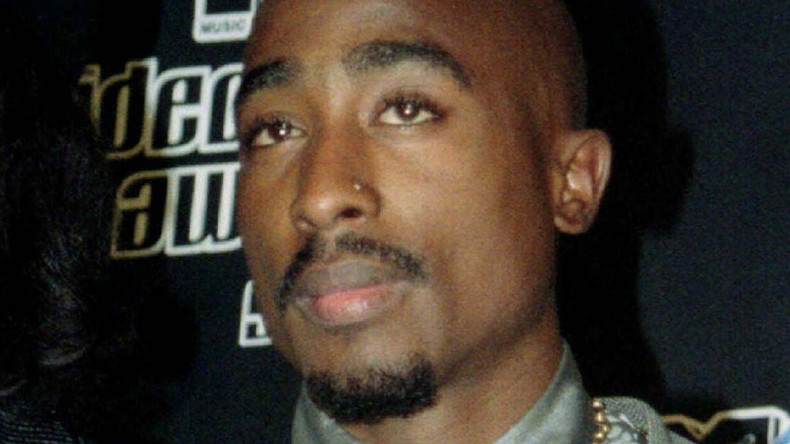 A US auction house has put a number of items belonging to slain rapper Tupac Shakur under the hammer, 20 years after the hip-hop icon was gunned down in Las Vegas under mysterious circumstances.
The bidding opened on Friday but many of the items have yet to be sold. Some bidders did get their hands on a variety of items which didn't go cheap. So far the most popular items have been handwritten lyrics and tracklistings.
Lyrics for the rapper's song I Ain't Mad at Cha sold for a hefty $8,500 while a handwritten tracklist for Pac's third studio album Me Against the World went for $3,000. His first publishing contract, featuring three of the artist's signatures, went for $8,000.
Other top sellers were items of jewellery, such as his Death Row medallion for $3,500. A diamond and sapphire encrusted medallion went for $5,000 and a nose stud sold at $7,500.
The most expensive piece of memorabilia sold so far was Tupac's contract to record albums in exchange for bail money which fetched a whopping $15,000.
The cache of Tupac memorabilia was put up for auction by Maryland-based auction house Alexander Historical Auctions on Friday, as part of its 'Black Heritage Auction' which also contains personal effects from figures such as Martin Luther King Jr, Malcolm X and statesman Frederick Douglass.
In total, 291 items are up for sale from African-American entertainment and sports icons, such as comedian Richard Pryor, 'The Greatest' Muhammad Ali and musical icons Ella Fitzgerald, Jimi Hendrix, Miles Davis, Ray Charles, and Michael Jackson.
Pac fanatics, wishing to feel a little closer to the fallen idol, can still bid on a variety of items.
Handwritten lyrics from songs like Dear Mama and Killuminati are still up for grabs, as are various items of clothing and Tupac's personal copy of the Koran, the first page of which contains the words, "Property of Tupac Shakur" written in blue ink.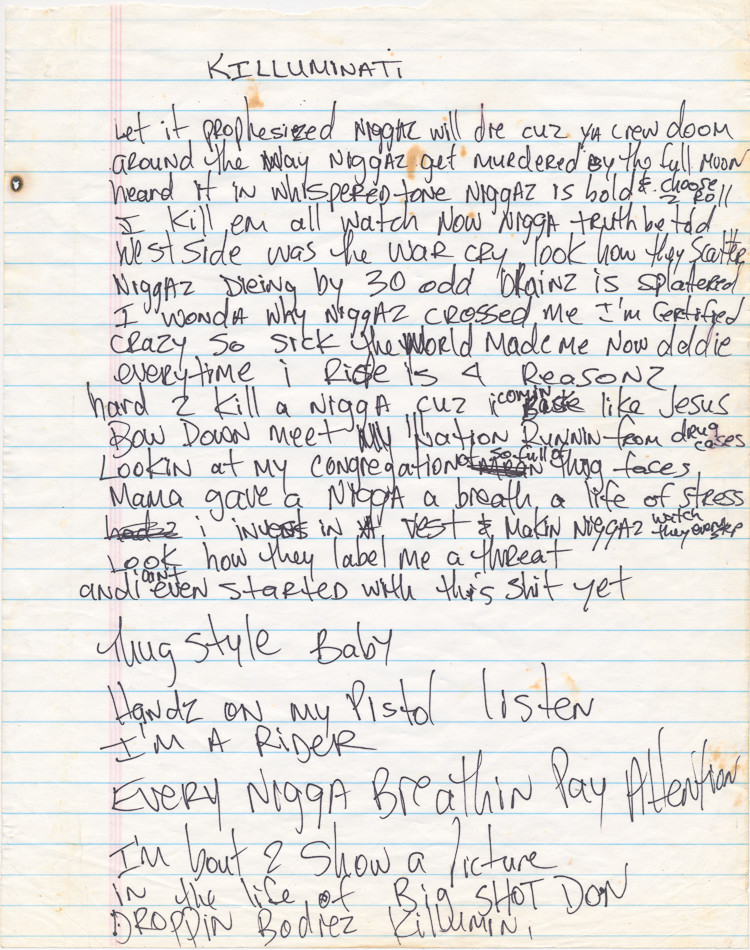 Arguably the most fascinating item still up for sale is a medallion that was apparently damaged by a bullet strike, which the rapper was seen wearing in the music video for his 1996 hit How Do U Want It?
Alexander Historical Auctions claim that the damage is the result of a bullet. "It is our belief that the damage visible on the medallion was caused by a bullet strike, and this is borne out by an analysis by two experts on bullet-struck items from military conflicts," the company said on their website. The item is expected to fetch between $75,000 and $100,000.