Bill O'Reilly show down to just 7 advertisers amid growing sexual harassment scandal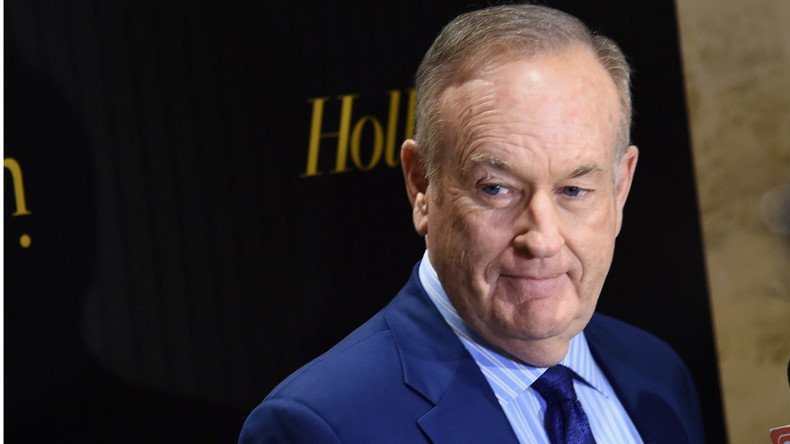 Fox News' top earner Bill O'Reilly is feeling the heat as advertisers continue to pull out of his show following reports that the right-wing host and 21st Century Fox have paid out $13 million in sexual harassment settlements against O'Reilly since 2002.
O'Reilly's latest alleged sexual harassment incidents were exposed by the New York Times, which found five women had received payouts from O'Reilly or Fox News parent company 21st Century Fox following harassment accusations against him.
The reported sexual harassment includes unwanted touching, lewd comments and "phone calls in which it sounded as if Mr. O'Reilly was masturbating," the Times reports.
More than 60 companies have pulled ads from the O'Reilly Factor, including BMW, Mercedes, Bayer, Lexus and GlaxoSmithKline.
The Washington Post reports a number of remaining advertisers are locked into ads they booked in advance, and hope to join the boycott. Next Day Blinds, Verizon, Scottevest and Invisalign have all stated they wish to pull their ads.
Two of the sexual harassment cases had been previously reported. In 2004, O'Reilly settled for $9 million with producer Andrea Mackris. Juliet Huddy, an on-air Fox News employee, settled for a six-figure sum in 2016, following revelations about Fox News head Roger Ailes' multiple sexual harassment cases.
The other sexual harassment cases were claimed by Rebecca Gomez Diamond, a Fox Business Network host who settled in 2011, and Laurie Dhue, a Fox News anchor who settled in 2016, also after the Ailes scandal. Rachel Witlieb Bernstein, a junior producer settled in 2002 following verbal abuse.
The Times found two other women who reported experiencing similar behavior from O'Reilly, but who had not taken action against him.
O'Reilly reportedly had a pattern of bonding with female employees and offering them career advice. When they later rejected his advances, the women reported feeling afraid he would damage their careers.
Bill O'Reilly only had 1 ad during his first commercial break tonight. I'm serious. Your efforts are working. Onward!

— Stop Bill O'Reilly (@StopOReilly) April 7, 2017
"We value our partners and are working with them to address their current concerns about the O'Reilly Factor," Paul Rittenberg, Fox's executive vice president of advertising sales, said. "At this time, the ad buys of those clients have been re-expressed into other FNC programs."
O'Reilly earns about $18 million a year, and his show generated over $446 million in ad revenue from 2014 to 2016, the Times reports.
The Fox personality has hired a crisis manager as a result of the Times' investigation and denied wrongdoing in a statement.
"Just like other prominent and controversial people I'm vulnerable to lawsuits from individuals who want me to pay them to avoid negative publicity," he said. "In my more than 20 years at Fox News Channel, no one has ever filed a complaint about me with the Human Resources Department, even on the anonymous hotline.
"But most importantly, I'm a father who cares deeply for my children and who would do anything to avoid hurting them in any way. And so I have put to rest any controversies to spare my children."
O'Reilly lost custody of his two children last year following allegations of domestic abuse of his ex-wife, which included his daughter saying she witnessed O'Reilly choking her mother and dragging her down some stairs.
You can share this story on social media: