Wine not? Cuban winery uses condoms in fermentation (VIDEO)
Published time: 6 Apr, 2017 11:19
Edited time: 6 Apr, 2017 12:16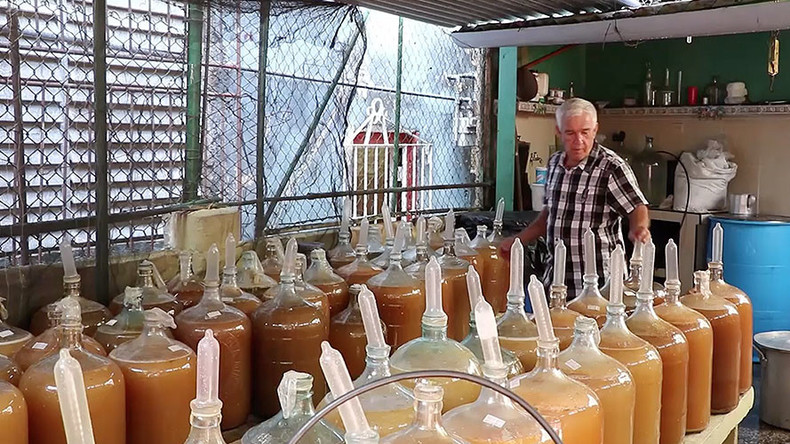 There's no shortage of condoms in Cuba thanks to a public health program that has seen them utilized for more than just sex. Winemaker Orestes Estevez has turned the contraceptive into a cheap device that tells him when his produce is ready to pour.
"I leaned towards using condoms because they are very cheap and cost 50 Cuban pesos. I also found out that using this method, I could obtain a higher level of alcohol in the wine and the condom also functions as a good indicator of when the wine has finished fermentation," Estevez, the owner of the El Canal winery, told RT.
Estevez and his wife stretch the condoms over the mouth of the glass jugs, which are filled with wine and his secret mixture. The condoms inflate as the fermentation process creates gas and then deflate when it is complete.
As the condoms do not have valves allowing for a slow release of gas, as are used in most wineries, they are pricked with a pin.
"Putting a condom on a bottle is just like with a man," he told AP, as reported in the New York Times. "It stands up, the wine is ready, and then the process is completed."
Estevez's wine, which takes up to 45 days to produce, costs 10 Cuban pesos (40¢) a bottle and is a cheap alternative to imported wines that can cost at least half of most Cubans' $25 a month salary. El Canal sells on average of 50 bottles a day.