Lovelorn IT worker builds robot bride in China (PHOTOS)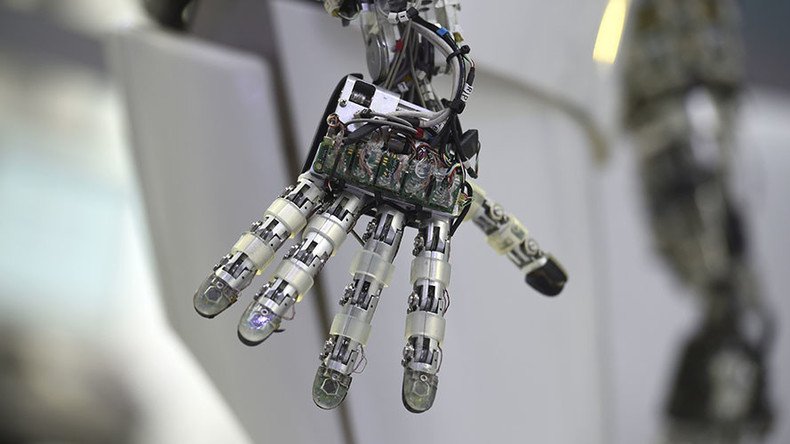 An unlucky-in-love IT worker has sworn off single life and the stressful world of dating by building his own robot wife.
In a virtual romance reminiscent of a Hollywood sci-fi, former Huawei telecommunications employee Zheng Jiajia created and then 'married' a cyborg "female" in China last Friday.
READ MORE: Sex robot cafe aims to offer Londoners fellatio with their morning coffee
Jiajia reportedly developed his dream partner after he graduated from Zhejiang University in 2011 and became frustrated with his love life. More recently, he decided to make the relationship official by 'marrying' the device, according to the South China Morning Post.
Named 'Yingying', the robot is able to say a few words and her new husband plans to 'upgrade' her skill set to include household chores.
The android was clad in a black suit and traditional Chinese red scarf at the bizarre 'wedding', according to pictures published by Quangyuanol newspaper.
Newlywed Jiajia, 31, also invited his mother and a number of colleagues to the robot-human union, report Netease News.
You can share this story on social media: