'Doctors think it's weird': Anti-cancer cap fights tumors with electric pulse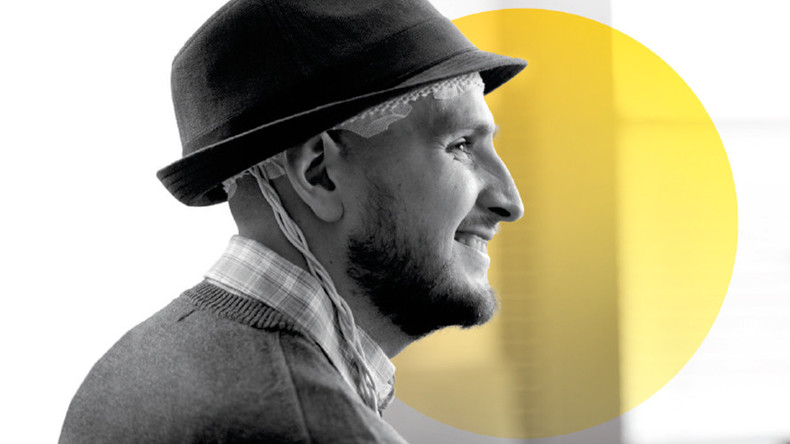 A cap-like device that fights brain tumors using electric fields has been found to improve survival rates for cancer patients to such an extent that it is "impossible to ignore," according to a new study.
Results of the study showed more than twice as many patients were alive five years after receiving the tumor-treating fields (TTFields) treatment, along with chemotherapy, than those who were given just chemo.
"It's out of the box" in terms of how cancer is usually treated, and many doctors are skeptical of the therapy. It also comes with a price tag of $21,000 per month, according to Dr. Roger Stupp, a brain tumor expert at Northwestern University in Chicago, as cited by Medical Express.
"Patients like it. Doctors have more of a problem. They think it's weird," Dr Stupp told Medscape.
READ MORE: Drug that fights aging, cancer, and radiation could reach market in 5 years
Stupp led the study, which involved about 80 centers worldwide and 695 patients, while at University Hospital Zurich in Switzerland, and presented the results Sunday at the American Association for Cancer Research meeting in Washington.
The study was aimed at improving survival in glioblastoma, the most aggressive and malignant primary brain tumor in adults. It required patients to wear the device for at least 18 hours a day while going about their usual routine.
"Our results demonstrate a proof-of-concept that this treatment modality actually works, and can prevent tumor cells from growing and dividing," Stupp told HealthDay.
While the device, named Optune, does not cure the cancer, patients who availed of the treatment experienced a 43 percent survival rate in the first two years, in comparison to 31 percent for standard chemotherapy treatments.
"The device is now impossible to ignore... it absolutely is an advance," said Dr. Andrew Lassman, brain tumor chief at the Columbia University Medical Center/New York-Presbyterian Hospital.
READ MORE: Young people twice as likely to get colon cancer while rates fall for older generations – study
Minimal side effects include blood-count problems, weakness, fatigue and skin irritation from the electric fields.
Optune is sold in the US, Germany, Switzerland and Japan and is currently undergoing testing for pancreatic, ovarian and lung cancers, where the electrodes would be worn across the chest or stomach.
The main hurdle for the Optune to overcome is its affordability, at a cost of around $700 per day and while most US insurers cover the fee, Medicaid does not.
The price reflects an "extremely sophisticated medical device, made in very low quantities," said Bill Doyle, the chief executive of Novocure, who make the device.