3,700yo pyramid remains found near ancient Egyptian burial site (PHOTOS)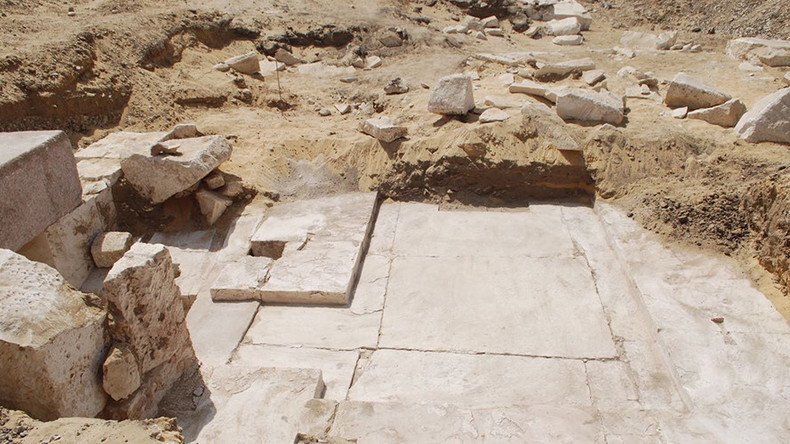 Evidence of a previously unknown Egyptian pyramid dating back about 3,700 years has been discovered at a site in southern Cairo thought to be early attempts at burial tombs.
Egyptian Antiquities Minister Mahmoud Afifi confirmed the remains were uncovered by archaeologists to the north of the so-called Bent Pyramid, which was built by King Sneferu in about 2,600 BC.
The newly found pyramid dates back to the 13th Dynasty, according to Egypt's Ahram website, and is located within the Dahshur Necropolis – an area along the west bank of the Nile constructed for the burial of royal family members.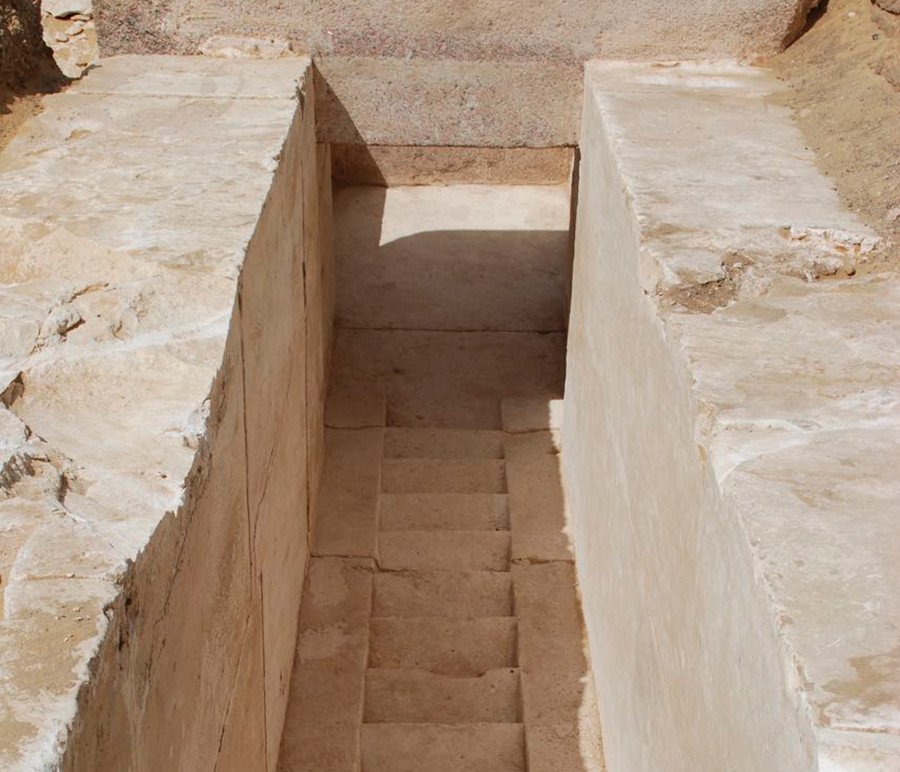 King Sneferu's Bent Pyramid is regarded as one of the first attempts at building an above ground burial monument in Egypt.
READ MORE: Hidden statue of Queen Tiye, grandmother of Tutankhamun, uncovered in Egypt temple (PHOTOS)
The 13th century pyramid remains at Dahshur feature remnants of interior rooms, including a stone passageway, AP reports.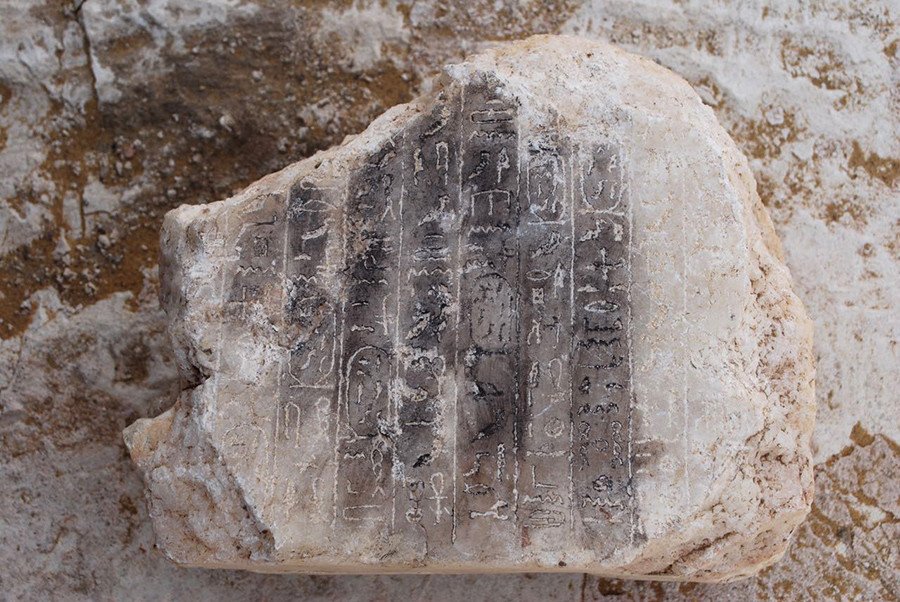 Images released by the Egyptian Antiquities Ministry on Monday show a narrow walkway descending toward what looks like a former subterranean chamber.
Large alabaster paving blocks, one inscribed with ancient hieroglyphics, can also be seen in the photographs.
Archaeologists are expected to carry out further research into the structure to determine who the pyramid was built for.
You can share this story on social media: