Amsterdam residents cite privacy concerns for removal of Holocaust victim tribute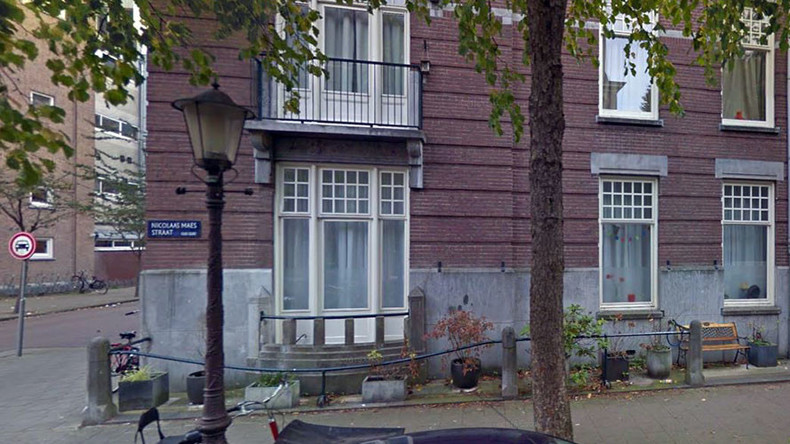 A handmade tribute to a Nazi Holocaust victim is at the center of legal wrangle in Amsterdam, after two residents argued in court that it should be removed because it impinges on their privacy and "compromises" the atmosphere of the area.
Known as a 'Stolperstein,' or 'stumbling block,' the brass Holocaust plaque is a tribute to Joachim Elte, and part of memorial art project which was started by a German artist in 1996.
While an estimated 50,000 'Stolpersteine' have been placed around Europe by artist Gunter Demnig, two residents took umbrage with one in a southern district of Amsterdam.
READ MORE: 1 in 4 Holocaust & genocide survivors suffer abuse in UK
According to Amsterdam's Het Parool, the plaque commemorates Elte's former place of residence on Nicolaas Maesstraat in Amsterdam, before he was later murdered at a Nazi concentration camp in 1945.
The reason for the objection to the plaque centers around privacy, with the residents arguing that passersby look into their home, while the plaque also acts as a reminder of a dark past.
The area near Amsterdam's Royal Concert Hall has a number of plaques outside the former homes of victims of the Holocaust.
Pictures published by AT5 Nieuws depict three of the metal Holocaust blocks being placed in a cobblestone street, with the report suggesting that Joachim Elte's Stolperstein was already relocated from its original spot to appease the unnamed current residents.
Amsterdam Zuid district chairman Sebastiaan Capel told Het Parool that Elte's plaque had already been moved once "from the front door" to the curb.
The case has been referred to a private court.
RT has contacted German artist Gunter Demnig and a spokesperson for the Municipality of Amsterdam for comment.
READ MORE: Majority of Holocaust survivors in US live in poverty, charity says
The online Jewish Memorial, a digital monument to the victims of Nazi Germany, lists Joachim Elte as living at the Nicolaas Maesstraat address. He lived from 1893 to 1945 and was married.
"Each Stolperstein is made and laid by hand. Michael Friedrich Friedlander makes and embosses some 450 Stolpersteine a month – Gunter Demnig travels across Germany and Europe and lays them," Demnig's website explains.