New app hacks Tinder, promises up to '100pc' increase in matches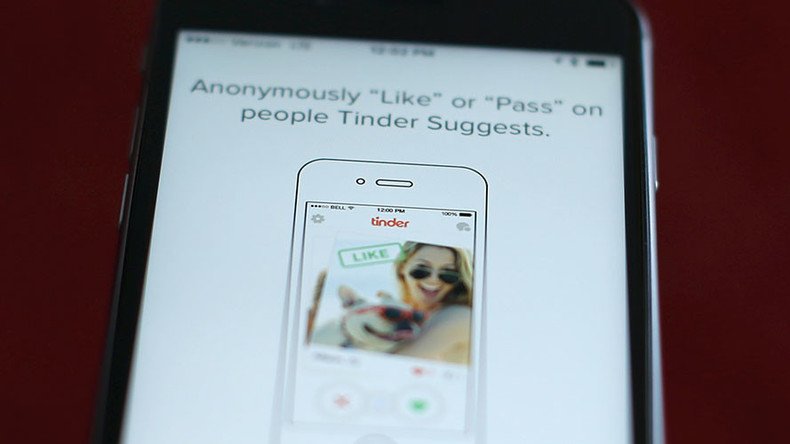 A new app is promising to optimize Tinder profiles and increase matches by, "up to 100 percent," by improving the way users look, speak and just bolstering "personality in general."
The makers of the 'Tindermisation' app claim its Profile Optimization Service "projects the best of you to potential matches so you can find your perfect Tinderella or Tinderfella" using data and SEO analysis to manipulate Tinder's algorithm.
"Just like Facebook, Google, and Cupid, Tinder's algorithms can be understood and harnessed to work in your favour," the app's developers write.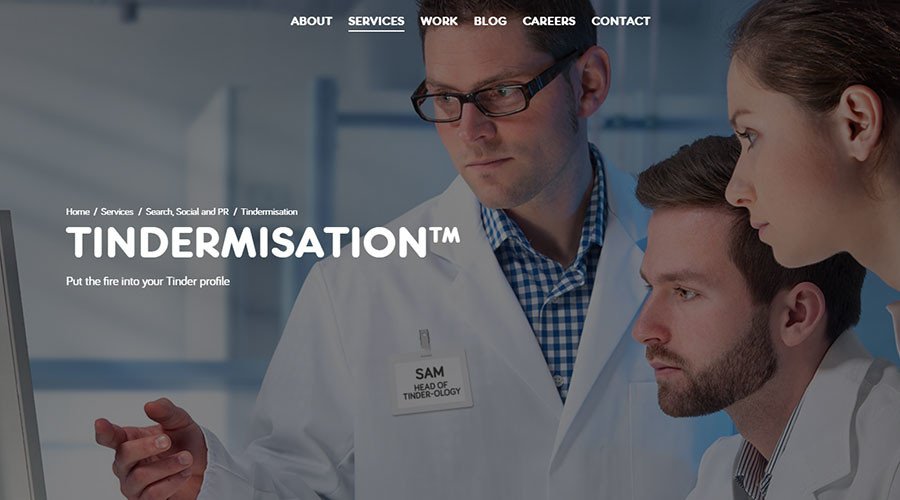 Fools using the app can enlist the help of the Tindermisation's 'PicturePimper' profile enhancement to highlight your outer beauty, that is, unless you have little to no outer beauty, in which case the makers recommend you simply "take someone else's photo from Google."
READ MORE: Google's weapon of mass distraction: Ms. Pac-man hijacks map app for April Fool's day
Other features include a 'TinderScribes' service that cultivates the perfect witty and concise bio, and a 'ChatPak' first date kit that takes your hand where Tinder drops off - your first date - "complete with conversation starters, first date etiquette dos and don'ts, mints and disaster scenario aids."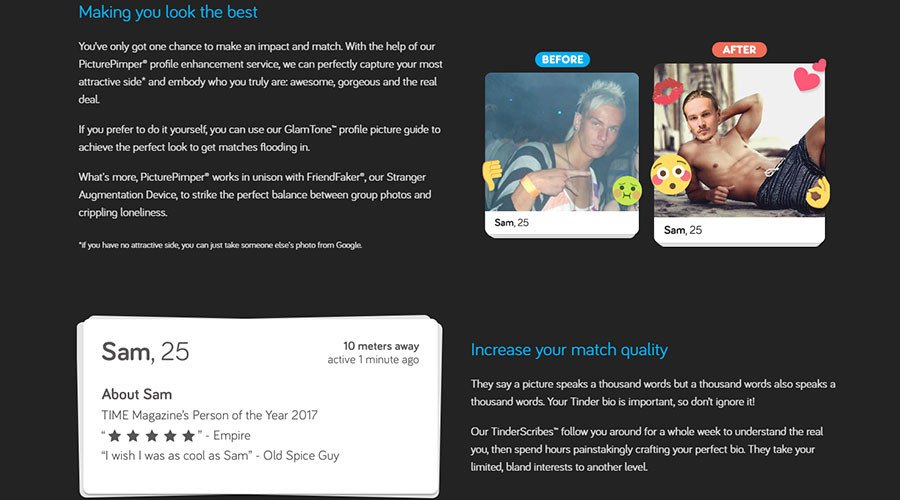 "Our tried and tested Tindermisation™ methods guarantee* an increase in matches of up to 100% with a potential 100% converting for a date," wrote the app makers 'Enjoy Digital' before carefully adding: "*increase in matches not guaranteed."
If you haven't already figured this one out...
You can share this story on social media: