'Already a grassroots party': Former DNC chair irks Democrats with response to Sanders
Published time: 31 Mar, 2017 01:41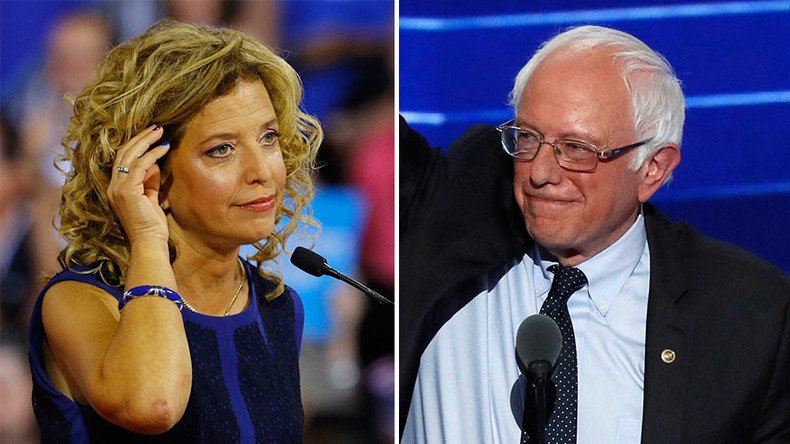 Former DNC chair Debbie Wasserman Schultz has sparked ridicule online by claiming the Democratic Party is "already a grassroots party" in response to Senator Bernie Sanders' statement that the party needs a "top-down overhaul."
Senator Sanders (I-Vermont) told MSNBC on Wednesday that the Democratic Party "in terms of how it does business, has failed."
"I mean, the evidence is obvious," he said. "It's not just that we've lost the White House and the U.S. Senate and the U.S. House. We've lost 900 legislative seats in the last 8 or 9 years."
Wasserman Schultz was asked to respond to Sanders' comments by MSNBC's Greta Van Susteren later Tuesday.
"Respectfully, to Senator Sanders, we are already a grassroots party," she said.
"I mean, if we were not, we would not have been able to help bring down the absolutely abhorrent health care repeal bill… It's actually more like semantics. We all agree that we should be and we are a grassroots party that focuses on making sure that we can help people reach the middle class."
Wasserman Schultz was forced to resign as chair of the Democratic National Committee in July, following revelations published by Wikileaks that she worked to favor presidential candidate Hillary Clinton over Sanders in the primaries during the 2016 election.
READ MORE: DNC chair Schultz resigns following WikiLeaks revelations
The Democratic Party faced sharp criticism following Clinton's defeat. Clinton was seen as an unpopular candidate with a number of controversies but was supported by the establishment, who ignored the seemingly more progressive elements of the party.
When Sanders lost the primaries, many Democrats felt betrayed by Wasserman Schultz and the party, which came under further fire when it failed to adapt Clinton's platform to listen to the issues Sanders supporters felt were important.
Sanders' campaign called for an end to big money in politics, and for the Democratic Party to work for the American people rather than the big donors funding politicians. His campaign speeches rallied the left, and polls showed he would have been more likely to beat then-candidate President Donald Trump in the election.