Who's your caddy? Giant alligator owns round of golf with power strut (VIDEO)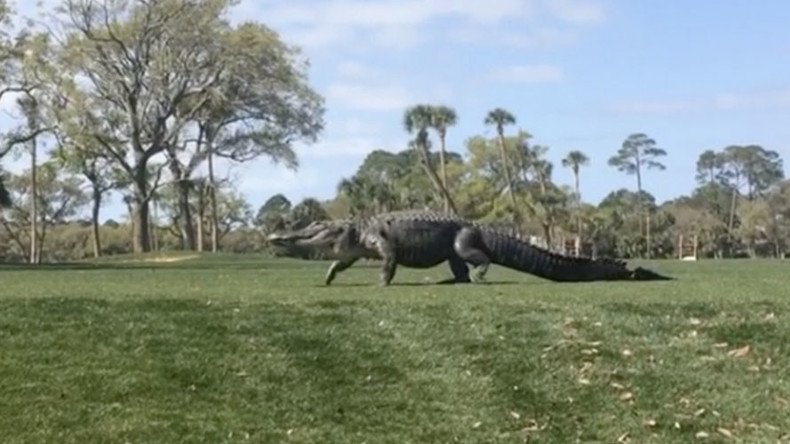 Add an alligator to golf and things get way more exciting, as one player in South Carolina found out. Bearing closer resemblance to a dinosaur than an alligator, the gigantic beast casually strolled across the course, showing little respect for the game of kings.
Video filmed at the Osprey Point Golf Course in South Carolina on Monday shows the alligator walking across the fairway as patient golfers pause and hope he doesn't charge in their direction. The uploader of the video joked, "Not sure what tee time he had."
The uploader didn't even attempt to estimate the size of the alligator. One commenter said "That's a pair of boots, purse, wallet, belt, suitcase, and a hat of some sort." A photograph taken from another angle shows the alligator having a curious look at some golf buggies.
Located on Kiawah Island the course is reportedly a contender for the PGA Championship in 2021. Don't tell that to the resident alligators though, who refuse to pay their green fees.
You can share this story on social media: