'Fire rainbow' freaks internet: Aliens, dinosaur death-match, judgment day rumored (VIDEO, POLL)
Published time: 28 Mar, 2017 16:22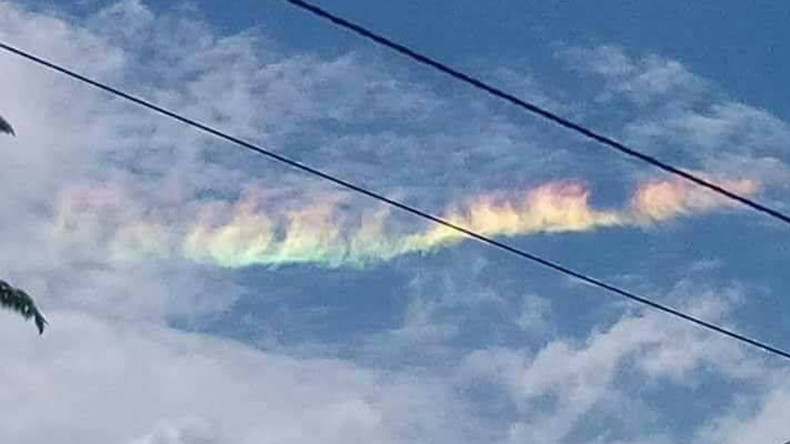 An incredible streak of color festooned Peruvian skies this week, prompting an online conspiracy frenzy.
A so-called 'fire rainbow' featured in footage and photos from Chiclayo, capital of Peru's northwest Lambayeque region, but there's little agreement about what actually happened.
READ MORE: 'End of Days': Amazing multi-colored cloud sparks debate in social media
Instagram: Luis Vidal Serna describes the spectacle as being like 'fire in the sky'.
Twitter: It's a fire rainbow, clearly.
"We're being invaded by Martians," wrote one Facebook user.
Another added: "Repent sinners… the Lord is coming now everyone get your bibles."
Juan Carlos Ayala Rivera theorized that the bizarre optics were part of an incoming asteroid: "The same thing' we were told. 'Happened with the dinosaurs."
Yes.
Actually, the 'circumhorizontal arc' that inspired many to conspire, are caused by "sunlight shining through ice crystals" in the clouds, according to the US National Weather Service. "Depending on the observer's position, bright spectral colors, brighter than a true rainbow, are observed."