Berlin police launch manhunt over baffling theft of 100kg gold coin (PHOTO)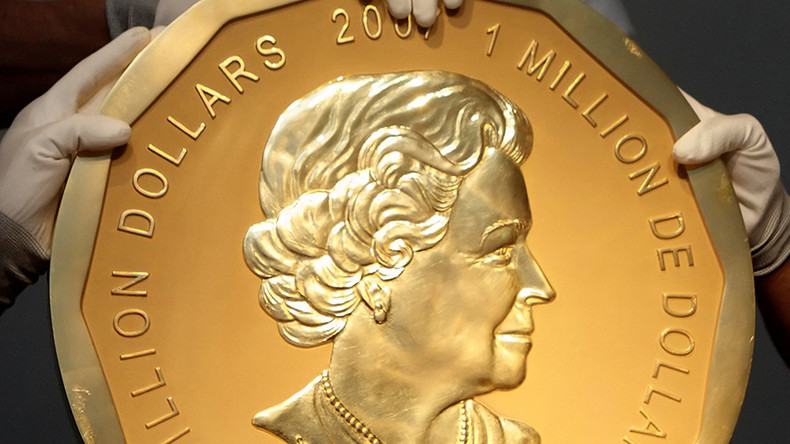 A Berlin museum has been left reeling after a CA$1 million gold coin weighing 100kg (220lb) and depicting Queen Elizabeth II of England was mysteriously taken from its showcase collection on Monday.
Police have turned the investigation over to art crime experts, after the gold coin measuring 53cm (21 inches) in diameter disappeared from Bode-Museum around 3:30am on Monday.
According to a German police statement, burglars may have gained access to the building on Berlin's Museum Island using a ladder, which was later found discarded close to nearby tram tracks.
Known as the 'Big Maple Leaf', the commemorative coin was issued by the Royal Canadian Mint in May 2007.
The gold piece is one of the largest coins on the planet with a face value of CA$1 million (US$748,000) and, due to its purity, a material value of US$4 million. It has been on display in Berlin since December 2010.
"The coin is one of approximately 3,400 numismatic highlights, which the coin cabinet shows in the exhibition rooms of the Bode-Museum on the Museumsinsel Berlin," the museum's website states.