Women form human chain to honor victims of Westminster terrorist attack (PHOTOS, VIDEO)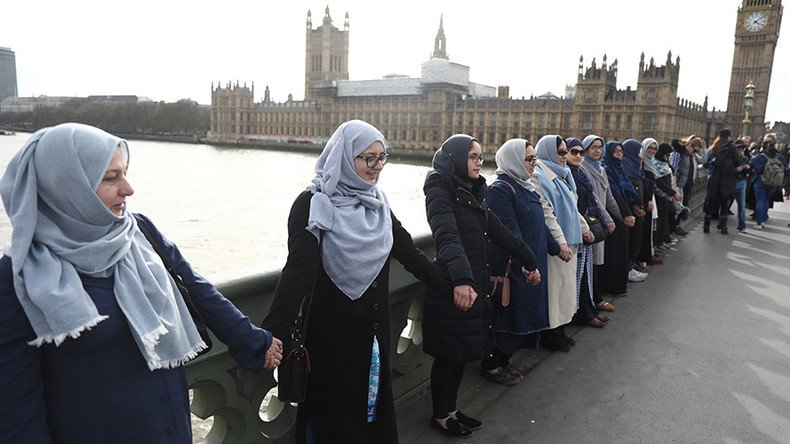 Women of different faiths, races and backgrounds joined together on London's Westminster Bridge, forming a human chain to show their solidarity for the victims of Wednesday's terrorist attack in the city.
Sunday's demonstration, organized by Women's March on London, covered the length of the bridge, with participants wearing blue as a symbol of hope and peace.
The group, which included a large presence from the local Muslim community, participated in a minute's silence at 4pm as Big Ben chimed.
In a statement the organizers said it's important that women unite as "tensions intensify in our communities."
Many praised the vigil online, describing it as a powerful moment.
Four people were killed by Khalid Masood during the Westminster attack. He mowed down pedestrians on the bridge in his car – killing three and injuring dozens – before crashing into the railings in front of the Houses of Parliament.
He then fatally stabbed police officer Keith Palmer before being shot dead by police.
READ MORE: British police release image of Westminster terrorist attacker Khalid Masood
You can share this story on social media: