3 dead in Mexico prison riot after 29 inmates tunnel out (PHOTOS, VIDEOS)
Published time: 26 Mar, 2017 14:53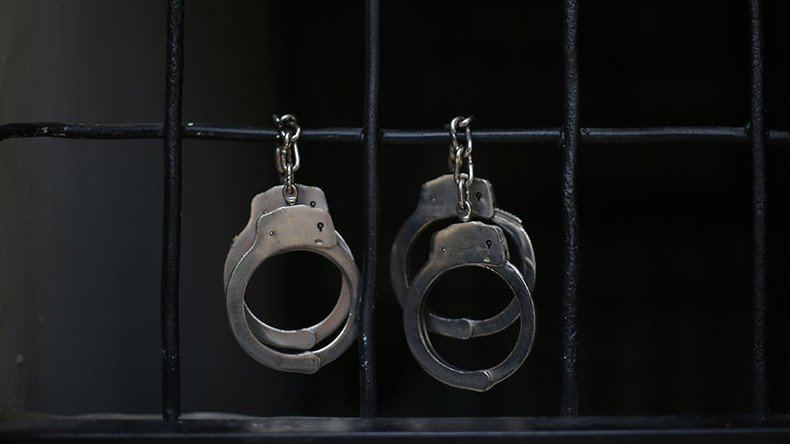 Three inmates were killed during a riot at a Mexico prison, which broke out following a mass escape of prisoners from the facility through a 40-meter-long tunnel, which they dug five meters underground.
Twenty-nine inmates escaped Ciudad Victoria Sanctions Execution Center in Tamaulipas, Thursday, by tunnelling beneath the prison wall. The incident was confirmed by the Security Ministry of Tamaulipas, which warned people to avoid the area of the prison, and suspended visits to the facility.
A motorist was reportedly killed in an apparent carjacking as part of the escape. Thirteen of the prisoners have since been recaptured, while 16 remain at large, according to authorities.
READ MORE: 60 dead, hundreds escape in Brazil prison riot
The overcrowded prison dates back to the 1940s, and has been dominated for years by the fragmented Zetas cartel, AP reports.
Tamaulipas state security spokesman Luis Alberto Rodriguez said that the tunnel opening was hidden in a hut constructed by prisoners. That hut has since been destroyed by prison authorities, along with a number of other similar structures, Milenio reports.
During the clampdown, a riot broke out at the prison Friday night. Three prisoners were stabbed to death in the incident.
Prisoners also burned fabric, wood, and cardboard, Noticieros Televisa reported. The fire was reportedly brought under control within an hour.
The tunnel has now been sealed with concrete and family visits to the prison have resumed.
Rodriguez said about 30 guards at the facility are under investigation, and appealed to neighboring states for assistance in capturing the remaining escapees.
READ MORE: Mexico captures fugitive drug lord 'El Chapo' Guzman – president