Patrol car runs over gun-toting woman in Tulsa (GRAPHIC VIDEO)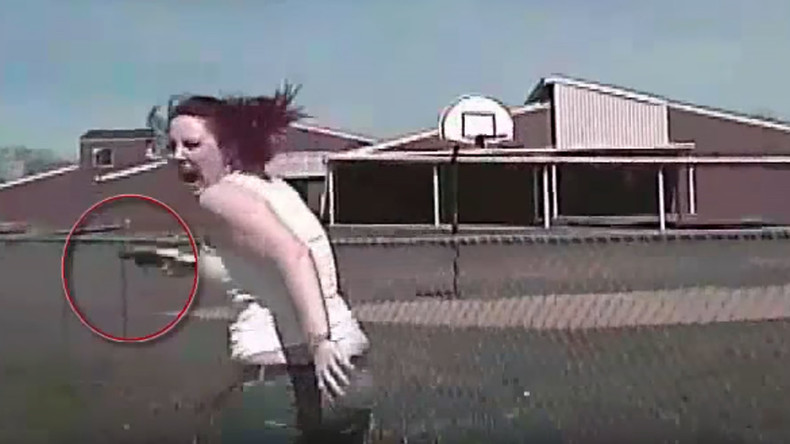 Police in Tulsa, Oklahoma have released dash cam footage from a patrol car that ran over a woman wanted in connection with a series of violent crimes. The suspect had fired on police during a chase.
Madison Sueann Dickson, suspected in a series of shootings in Oklahoma in recent months, was wanted on charges of assault with a dangerous weapon, unauthorized use of a vehicle, and discharging a firearm in a public place.
Police identified the woman while driving on Saturday, March 18, but when they pursued her and attempted to pull the car over, she exited her vehicle and opened fire while fleeing on foot. Officer Jonathan Grafton, a four-year veteran of the Tulsa Police Department, struck Dickson with his patrol car following the chase and brief shootout.
READ MORE: Tulsa County to pay $10mn over inmate death (VIDEO)
Police were unable to determine how incapacitated Dickson was following the collision and used a stun gun to prevent any further violence.
"If she still had a gun or still had a knife in her hand, we make announcements to them to drop it," Jeanne Mackenzie, spokesperson for the Tulsa Police Department, said, as cited by CBS.
"Sometimes they are tasered to see if they dropped the gun or dropped the knife. They have to get that weapon away from them before we can approach them."
Dickson later succumbed to her injuries and died in the hospital of head trauma.
Officer Grafton has been placed on paid administrative leave while an investigation is carried out.