What the truck? US president looks like something from Mad Max in #TrumpTruck meme (PHOTOS)
Published time: 25 Mar, 2017 10:53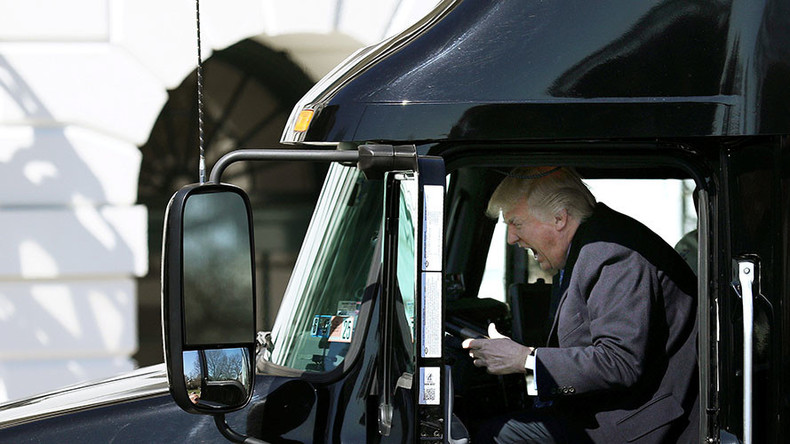 Donald Trump may have failed to pass his healthcare bill, but if laughter truly is the best medicine, his healing powers are in full swing. An image of the president in the driver's seat of a semi truck has snowballed into the latest meme.
The photograph was taken on the White House lawn as US President Donald Trump met with representatives from the trucking industry. Trump tweeted the video, in which his delight of sitting in the driver's seat of a truck is clearly evident, inviting the internet to do its worst.
Comparisons to films like Mad Max followed, and soon the #TrumpTruck meme was born.
While some settled for cinematic comparisons, others applied their Photoshop skills to make Trump look as ridiculous as possible. Others used the opportunity to poke fun at Trump's failure to replace Obamacare, placing him and Paul Ryan in the driver's seat in the climactic scene from Thelma and Louise.
Some Twitter users, however, didn't find the meme quite so funny.