Brave wrangler wrestles 9ft gator out of Florida storm drain (VIDEO)
Published time: 22 Mar, 2017 23:55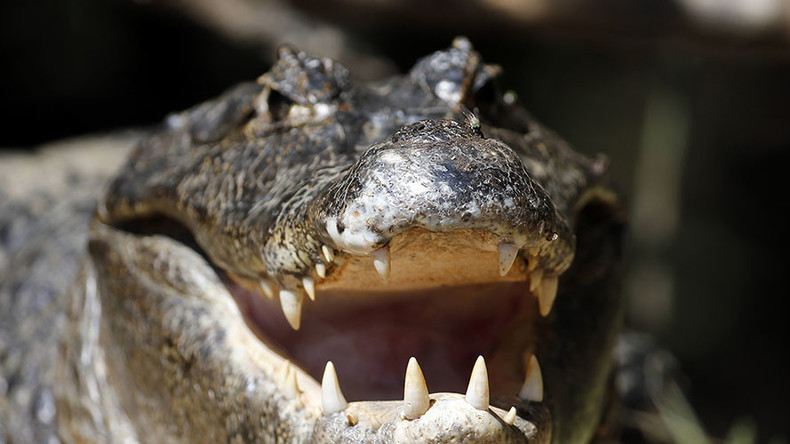 A Florida resident was in for quite a shock when he spotted a massive alligator stuck in a storm drain. A local trapper, with the help of some rope, managed to wrest the giant reptile free.
John Ruel captured the amazing footage Monday and shared his video on Facebook, along with the caption: "Not something you see everyday in the neighborhood! He's about 9ft and the trapper said he would not be euthanized."
Upon seeing the struggling gator, Ruel called the gator wrangler to help get the struggling beast out.
The short clip shows the brave trapper pulling the reptile from the storm drain by its tail, as it tries in vain to climb back into the sewer.
The inventive trapper had already managed to tape the animal's powerful jaws shut before pushing it into the drain and then pulling it out of a nearby manhole.
READ MORE: Nonchalant alligator shocks golfers by sauntering across course carrying massive fish (VIDEO)
Gators getting stuck in drains isn't rare in The Sunshine State, however.
In October 2015, a nine-footer had to be rescued from a drain in Seminole while in 2016, a massive 11-foot beast was pulled from a sewer in Fort Meyers leading a public information officer for the area to say that "about twice a year we get calls for gators."