North Korea 'destroys US targets' in Hollywood-style 'propaganda' video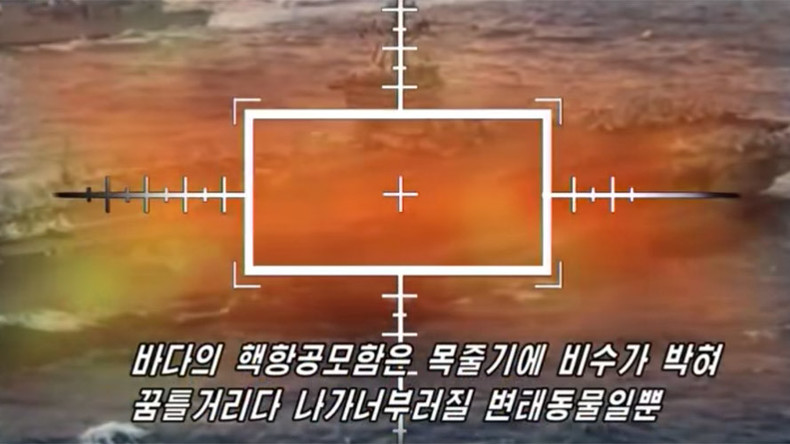 North Korea has taken on Hollywood, depicting themselves as heroes rather than villains in a video where they they blow-up US military targets.
The video released on a state-run YouTube channel depicts a US aircraft carrier and fighter jet engulfed in flames as a passionate voiceover warns "A knife will be stabbed into the throat of the carrier," and the jet will "fall from the sky."
The video was released by Uriminzokkiri, a state-run media outlet. In 2013 the outlet released a similar video depicting the White House in the crosshairs of a weapon and Capitol Hill exploding.
The less-than three-minute video made on what appears to be a miniscule budget has got tongues wagging in the US. CNN employed some of its tactics in their news videos, using sinister music and claims that "Kim Jong-un may be getting close to a point where these propaganda videos are not just rhetoric."
"North Korea's readiness is at the point it could launch more missiles with no notice," CNN warns of the low-budget video, reminiscent of those Hollywood has produced on budgets of hundreds of millions of dollars depicting North Koreans as cinematic bad guys.
In case you needed reminding here's a quick rundown of just some of the times North Koreans were the villains in Hollywood and, for the record, not a single North Korean actor was used.
You can share this story on social media: