Iran's supreme leader calls Western objectification of women 'a Zionist plot'
Published time: 20 Mar, 2017 13:39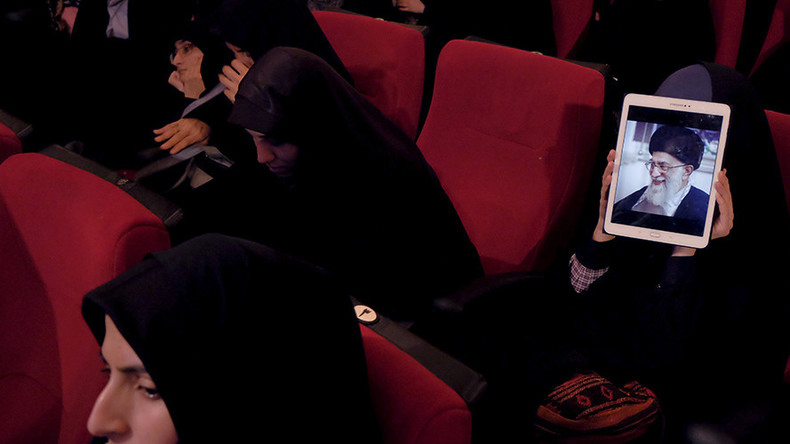 Iran's Supreme Leader Ayatollah Ali Khamenei dismissed the West's view of women as "a Zionist plot," aimed at destroying community, in a series of tweets he posted on Iranian Mother's Day.
The occasion is celebrated on the anniversary of Fatimah Zahra's birthday, a daughter of Islam's Prophet Mohammed, who Khamenei described as "the perfect role model for Muslim women."
The supreme leader then turned his attention to the Western world, criticizing what he considered its views on gender issues, claiming that the objectification of women was most likely "among the Zionists' plots to destroy human community."
Khamenei also criticized the promotion of "Western concepts" such as "gender justice" and "gender equality," claiming that justice is about realizing the capabilities granted by God.
The tweets were quickly trolled, with the head of the Israel Delegitimization Unit at the World Jewish Congress among those to challenge the leader.
The message from the grand ayatollah was that, while women were no different from men in 'spiritual ascension,' 'leadership power' or their 'ability to guide humanity', women differ in areas like "duties in handling life."
Khamenei is no stranger to hitting Twitter to criticize Zionism.