Saudi king lavishes golden sabre & Rolex watches on Indonesian officials (VIDEO)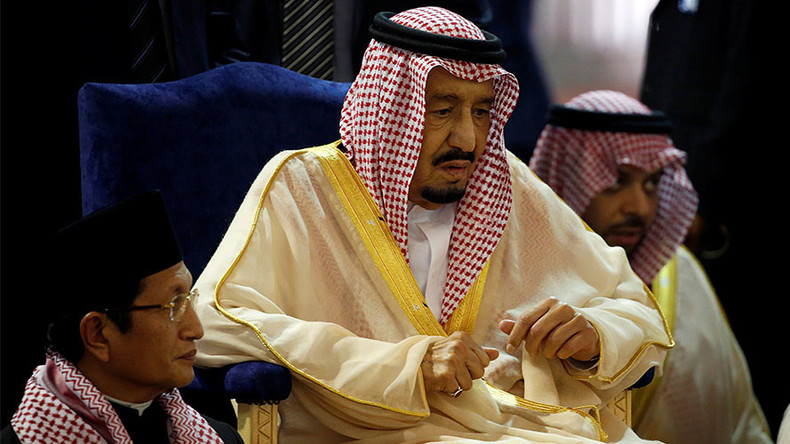 Officials in Indonesia have revealed the Saudi monarchy's penchant for lavish gifts, reporting that King Salman Abdulaziz Al Saud bestowed authorities with gold Rolex watches, ballpoint pens, and an Arabian sabre on his arrival.
The Saudi king arrived in Indonesia on March 1 as part of a tour that has seen him visit seven countries, including Japan and China.
READ MORE: 2 golden escalators, 10 aircraft, 500 limos & 1200 luxury rooms: Saudi king's lavish trip to Japan
Staying three days in Jakarta and nine days holidaying in Bali, the Saudi royal spent 300 billion rupiah ($22 million), Malaysia's Star Online reports, citing a Bali tourism agency.
King Salman's grandiose outlay also extends to opulent gifts, with an Indonesian anti-corruption agency releasing a list of gifted items, including Rolex watches, luxury pens, and gold and diamond rings.
A short summary of the presents has been published by Indonesian news site Tempo, which quotes the nation's Corruption Eradication Commission (KPK) as saying that the offerings are worth more than $350,000.
A golden Arabian sabre was also presented to Indonesia's National Police Chief General Tito Karnavian, who has already reportedly declared the outstanding prize, which is due to be displayed at a museum.
The recipients of Saudi Arabia's presents have to declare acceptance of the gifts to the Indonesian Corruption Eradication Commission within 30 days, after which the gifts would officially be considered a bribe.
"Gratification is not about influencing any decisions," KPK director Giri Suprapdiono said, according to the Jakarta Globe. "If [the gifts] influence official policies, they are considered bribes."
King Salman was due to visit the Maldives on Saturday. However, according to Reuters, he has postponed the trip due to an outbreak of flu in the nation.