Radical Greek militants claim responsibility for parcel bomb attack at German finance ministry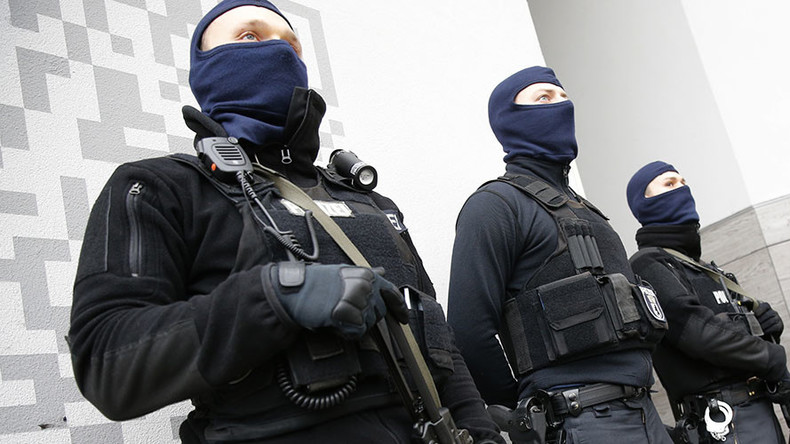 A militant Greek group has claimed responsibility for Wednesday's parcel bomb mailed to the German finance ministry in Berlin, claiming the failed attack was part of a campaign they dubbed 'Nemesis Project.'
"We still have the rage. We sent the package to Germany's finance minister as part of the second act of Nemesis Plan," Conspiracy of Fire Cells said in a statement posted on a radical anti-establishment website. "Nothing is over, everything continues."
The parcel was mailed from an Athens post office to German Finance Minister Wolfgang Schauble. He took a hardline stance during Greece's financial crisis, insisting on the implementation of austerity measures.
The parcel was intercepted by the finance ministry's mail department. It did not explode, but police confirmed it contained explosives.
READ MORE: Suspicious package found at German finance ministry contained explosives – police
This latest bomb was reportedly encased in a book, with the explosives connected with cables.
"The sender did not enter the branch but placed the package inside a box outside that people use when they want to avoid lines," said an unnamed police official, cited by Reuters.
READ MORE: Greek protesters target police, torch cars in Athens demanding prison closure
The group, designated a terrorist organization by the US Department of State, said the failed attack was part of an ongoing operation they call the 'Nemesis Project'.
Last November the group described the project as "an international proposal to create a list with the names of people in authority so that we can attack them where they feel safe, on the sidelines… at their own houses."
The group became prominent in Greece at the beginning of the country's economic crisis and has previously claimed responsibility for a wave if parcel bombs sent to foreign embassies in 2010.
In 2011, six members of the group were sentenced to between 11 and 37 years in prison.