Giant King Kong statue 'unsuitable' for scenic Vietnam park - experts
Published time: 16 Mar, 2017 08:20
Edited time: 16 Mar, 2017 09:11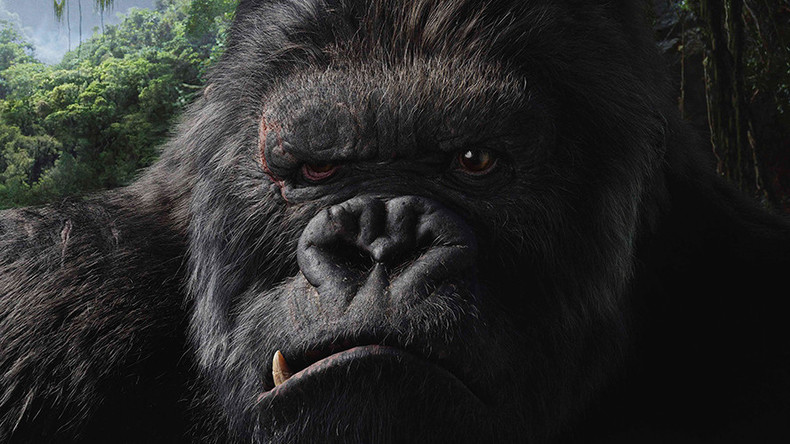 The municipal government in the Vietnamese capital Hanoi has rejected a plan by the culture ministry to install a 100 ft statue of the iconic movie character King Kong beside a historic lake in the city.
The ministry had planned to erect the giant statue at Hanoi's historic Hoan Kiem Lake, translated as "Lake of the Returned Sword." However, the proposal did not impress local officials and was swiftly rejected.
Hoan Kiem Lake and the surrounding district is an area of immense national cultural value and was deemed an "unsuitable" venue to house the cinematic beast, reports local media outlet Tuoitre News.
The lake has several historic monuments around it, including a war memorial, and is also home to a number of Vietnamese legends and animals sacred in Vietnamese culture, such as the tortoise.
Hoping to capitalize on the recent release of Hollywood blockbuster 'Kong: Skull Island', which was partially filmed in the Southeast Asian country, Vietnam's Ministry of Culture hoped to erect the giant Kong as a promotional model that would stay at the lake until April 5.
However, after consulting experts, the idea was shot down. "We have consulted with experts and found that the majority of them objected to the idea," deputy director of Hanoi's culture department, Truong Minh Tien said.
King Kong has had a rough time of it in Vietnam of late. Earlier this month, a massive statue of the ape caught fire after being set alight by a model volcano during the film's premiere.