PornHub offers to 'plow your brains out' if snowed under for #StormStella (PHOTOS)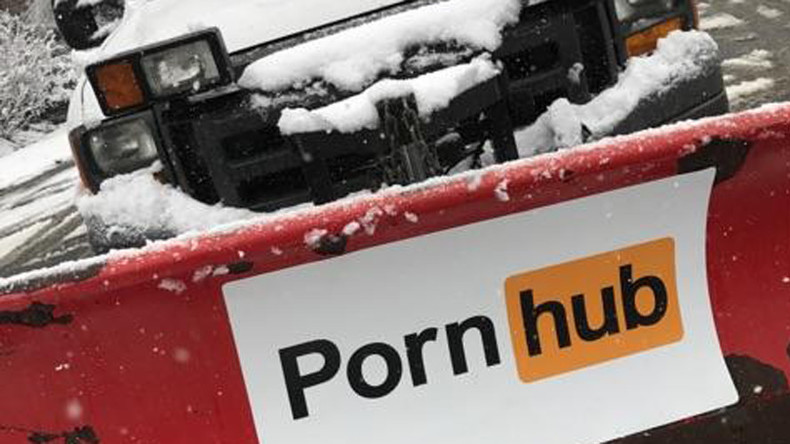 Adult website PornHub is doing its bit to help out residents in Boston by pledging to send out a fleet of snowplows to help those affected during Tuesday's massive snowstorm.
The company has promised to assist anyone who "wants to get plowed" on Tuesday as forecasters predicted a huge snowstorm. Some 12-18 inches (30-45cm) of snow are expected to hit the Boston area during Storm Stella, according to the National Weather Service, who have issued a weather warning for the region.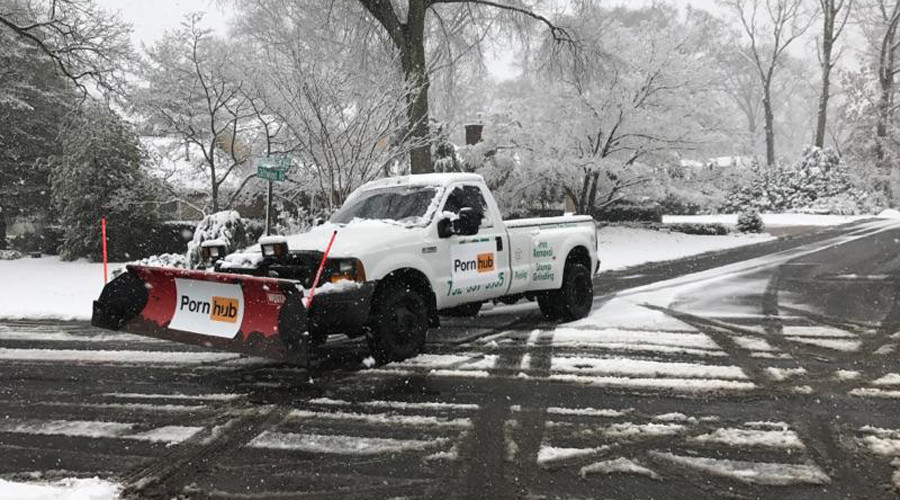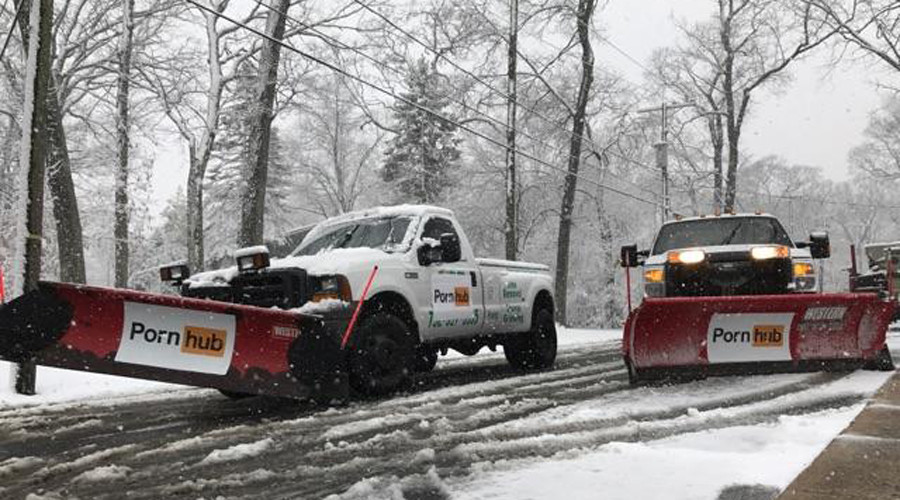 "The Pornhub team understands that by this time of year, most cities have run up their budget in snow removal, and we thought we'd lend a hand in getting our fans plowed," PornHub Vice President Corey Price told Boston Magazine.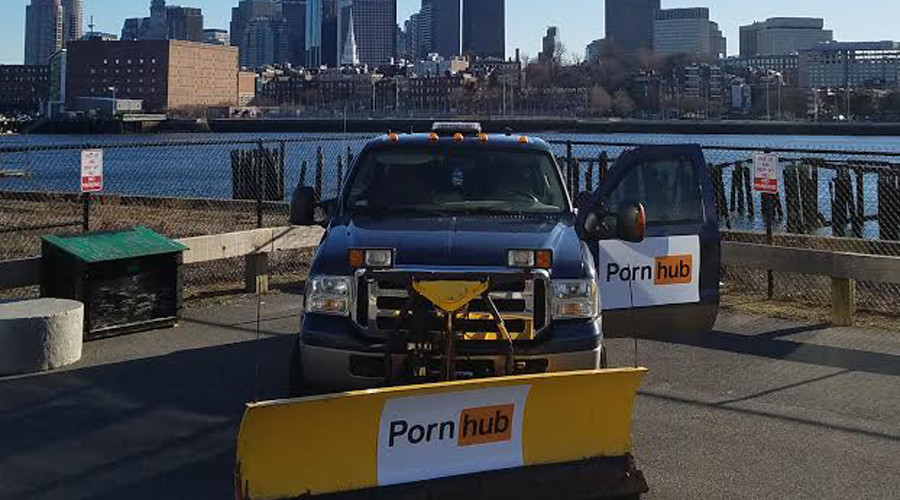 In a first for the company, a fleet of 2 dozen plows emblazoned with the distinctive PornHub logo will be on hand to clear lots owned by small businesses. PornHub don't plan on stopping there, however, pledging to roll out the smutty snowplows elsewhere. "Our fans are important to us and we hope to plow any state in need," Price added.
The website also took to Twitter and Instagram to spread the word that they were there to help, offering an email address to those in need of their services.
It seems their not-so-subtle marketing strategy has garnered plenty of interest too, with a number of prospective customers using the 'PornHubPlows' hashtag to share their excitement.
So does anyone know if the #pornhubplows have purple lights? We're trying to figure out if our street just got plowed by Porn Hub.

— Ктуля (@cthulhia) March 14, 2017
When Chicago Streets & Sanitation can't handle all the snow, we need someone who can plow through the bullshit. #PornhubPlows

— Benny B (@BennyBruski) March 14, 2017
The right way to be an opportunist during a weather emergency: Give free snow plow services to a city to promo your website. #pornhubplows 👍

— Danielle (@pageymoon) March 14, 2017