Ice, ice baby: NY house encased in ice following storm (PHOTOS, VIDEO)
Published time: 13 Mar, 2017 19:52
Edited time: 13 Mar, 2017 20:10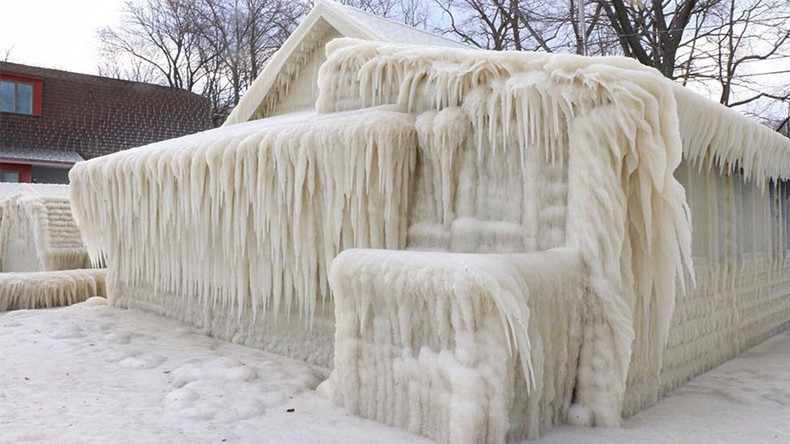 Footage of a house left completely encased in ice after being battered by water during freezing winds gripping New York state has gone viral.
Local photographer John Kucko captured the stunning footage and photographs of the house completely frozen over on the shores of Lake Ontario.
Some people online are unconvinced of the authenticity of the visuals, though, prompting the photographer to say that he was "amazed at how many people think I sprayed foam on the place, too funny."
"Many people think the images are photoshopped, they're not. The video underscores that" he added.
Kucko says he was "tipped off by a viewer late yesterday and I was on a mission to find the place before sunrise. Glad I did, what a day!"
READ MORE: Brothers behind viral frozen fish image silence haters in coolest way possible (VIDEO)
New York was struck by a vicious windstorm last week, leaving tens of thousands of people without power, some for a number of days. A blizzard warning is still in place for the area, with 12 to 20 inches of snow expected to fall over the next few days.