Nursing dog cares for extremely rare tiger cubs at Cincinnati Zoo (PHOTOS, VIDEOS)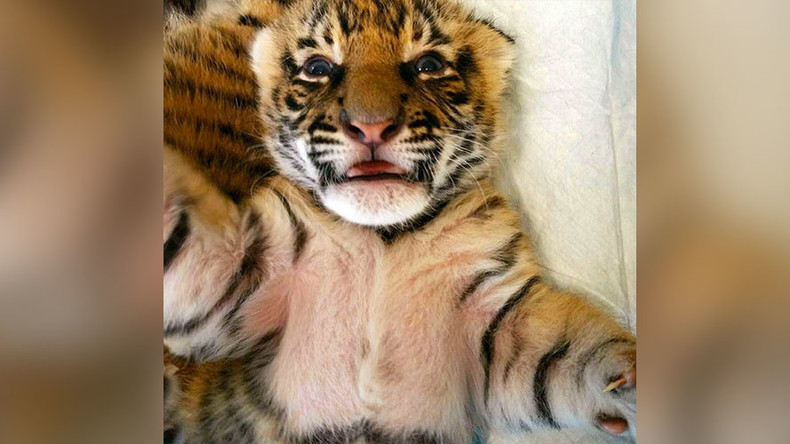 When a Malayan tigress abandoned her three newborn cubs in February, Cincinnati zookeepers were worried about their future survival. Thankfully, dedicated staff and one heroic Australian shepherd dog were on hand to care for the new arrivals.
The three female cubs, Chira, Batari and Izzy were born on February 3, 2017 and are among the last in the world, with the global Malayan tiger population currently below 500, which is why the work that the Cincinnati zookeepers do is so crucial to saving the species from extinction.
The zookeepers don't have to go it alone, however, as their six-year-old Australian shepherd Blakely is always willing to take care of unwanted pups, cubs and young 'uns of all shapes, sizes and breeds.
His rather extensive and impressive childminding resume includes several Cheetahs:
He has also helped raise an aardvark named Diggy:
He even made time in his busy schedule for this gorgeous ocelot named Santos:
Blakely has also been known to care for takins, warthogs, wallabies, skunks and even bat-eared foxes.
Parents around the world will wonder where Blakely gets such amazing energy and patience from, but Cincinnati zookeepers can only look on in awe as he helps raise such a diverse range of cuddly and curious creatures.
Here he is in action with the three latest additions to Cincinnati's atypical tiger family: